The new Urban Decay make-up palette that you will use every single day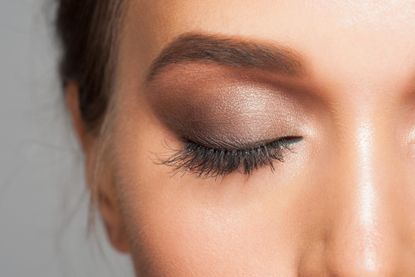 If you thought you didn't need another palette, think again. And this one you'll actually use. Promise.
There was a global day of mourning when last year Urban Decay revealed the news that they were discontinuing their bestselling originalNaked Palette (opens in new tab).
It had been the palette that incited a worldwide obsession with the modest beauty staple. Instagram was bereft. Heartbroken. Would there ever be another suits-all palette offering neutral, wearable shades ever again?
Oh yes. The Urban Decay Naked Honey palette (opens in new tab) is a sumptuous collection of 12 golden shades featuring a mix of their classic matte and shimmery shades in the buttery, blendable formulation that the brand is known for.
Even with my years as a beauty editor I still find applying eyeshadow pretty intimidating, but this palette pulls all the appropriate tones together in one easy-to-use compact. I immediately honed in on Honey, an intense gold metallic shade perfect for gliding over lids to create a 70s disco eye.
MORE:6 things I changed about my make-up routine when I hit 50
For a more paired down vibe, try Sting, a warm matte brown perfect for fashioning a classic smokey eye. All colours have an incredible, deep pigment making them easy to blend, but the big selling point is - like the original - how the simple, timeless shades can be worn day or night.
This means you'll get a lot more use from it, rather than palettes that include primary colours in the line up. Red eyeshadow anyone? Thought not.
Naked Honey may be £42 but this palette will see you through the rest of 2019 and then some.
You can buy the Urban Decay Naked Honey palette for £42 here (opens in new tab)
As with most of the brand's palettes, there is forever a great demand - according to Cosmetify.com (opens in new tab) Urban Decay sits at the top of the most searched-for beauty brand list, which usually leads to it selling out, so you'd better move fast.
Follow@the_blonde_editor (opens in new tab)for more beauty tips from our beauty director, Charley Williams-Howitt.
Group Beauty Director Charley Williams-Howitt has over 20 years of experience working in the beauty industry. As well as writing for lifestyle titles, such as womanandhome.com, Woman and Woman's Weekly, Charley has worked for British institutions like Marks and Spencer, John Lewis, and Superdrug creating visual and editorial content cross-platform. Starting her career in the fashion cupboard at Cosmopolitan magazine, she eventually escaped the piles of clothes to discover a world of makeup, moisturizers, and models.