This discontinued eye palette loved by The Duchess of Cambridge is back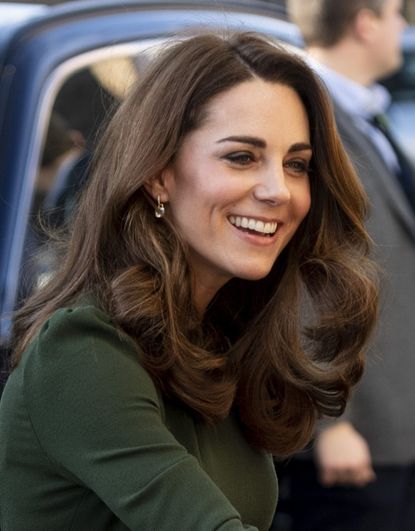 There's a very specific mix of emotions reserved for the news that a beloved beauty product is being discontinued. Disappointment of course; anger, naturally; panic (quick, snap up what's left on Ebay!) and fear - what if you never find anything as good again?
So we can only imagine how the Duchess Of Cambridge felt when she discovered that Urban Decay's Naked 1 palette was being discontinued last year. The iconic eye compact, which has sold 30 million units and Catherine reportedly recommended to Michelle Obama, was taken off the shelves in August causing a fan frenzy. Ebay even reported an 83% increase in searches for 'naked palette' on the week the news was announced.
Luckily for the Duchess, and fans of neutral eye palettes everywhere – Naked is back, and I can say without exaggeration that it's better than ever. Meet Naked Reloaded.
Buy it now for £38, at Urbandecay.co.uk (opens in new tab)
Much like the original, Naked Reloaded combines 12 wearable shades in a mixture of matte and sheeny finishes, but unlike the original Urban Decay have done away with the brush in order to make more room for shadow instead. A canny move as let's face it, does anyone really use those flimsy free brushes you get in compacts anyway? They've also increased the size of the four shadows likely to be used most regularly so they don't disappear twice as fast as the others, and replaced the harsher sooty navy and grey-blue shades with more lovely soft browns and bronzes. There's an entirely new shade in there too, Retro, a cute peachy nude that nods to the success of Urban Decay's other barnstorming palette, Naked Heat.
It's also worth noting that the new packaging is a pleasant surprise, made of soft cushioned fabric rather than the hard casing of previous incarnations, making it pleasingly light and portable. There's no word yet on whether Catherine's in possession of this new beauty must-have, but if we see her working a particularly beautiful take on her signature smoky eye at her next Royal engagement, I wouldn't be surprised if this is the reason why.