This viral TikTok hack on keeping food fresh is a game-changer
Once again, a TikTok hack swoops in to save the day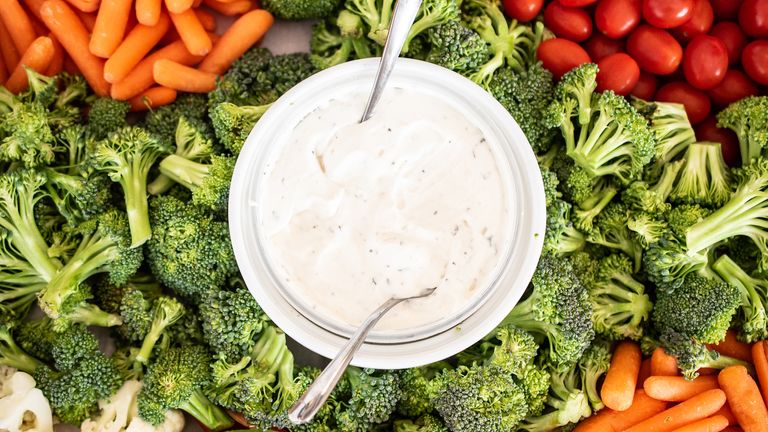 (Image credit: Getty Images)
Leave it to a simple TikTok hack to completely change the game. One TikTok user decided to share her favorite entertaining tip with her followers, and the now-viral video is a lifesaver to hostesses everywhere. 
Shannon McNitt (@livingonlife101) uploaded a video in April that shows how to keep food fresh when it's out of the fridge. She takes a disposable tray, fills one-third of it with water, and freezes it. Then, she'll place a tray of appetizers and snacks above the ice tray to keep everything cool and bacteria-free. No sweat about that veggie dip now!
It's so simple, yet...it didn't even cross our minds. Raking in nearly 13 million views, this video will surely make gatherings a little less stressful going forward—at least in the food department.
Watch Shannon's viral TikTok hack
---
More from woman&home: 
• The best air purifiers for all budgets 
• The best scented candles for a fresh-smelling home
• The best induction pans you need in the kitchen
---
Although a few trolls ventured to the comments section to rain on the parade, most users were totally blown away by the simple yet effective trick. "Oh heck. How did I not think of this before?" one user wrote. "Just did this at my daughter's birthday party," another wrote. "Thanks for this video!"
With warm weather approaching and restrictions easing, you're going to want to start gathering again. Since there are so many health concerns circulating as it is, do you really want the freshness of your appetizers to be one of them?
Shannon responded to comments saying that her ice tray lasted nearly four hours, which is truly impressive. However, circumstances, environments, and the types of food being served will all play a factor in how long the ice tray will be effective. (Personally, if it buys us any bit of time, we're satisfied.) The CDC recommends not to leave perishable food out for more than two hours or one hour if the temperature is above 90 degrees.
Now that you have one less thing to stress about while having company, check out the best summer recipes for outdoor entertaining and polish everything off with a cocktail. (Might we suggest a G&T?)