The Queen Emulates The Duchess Of Cambridge's Wardrobe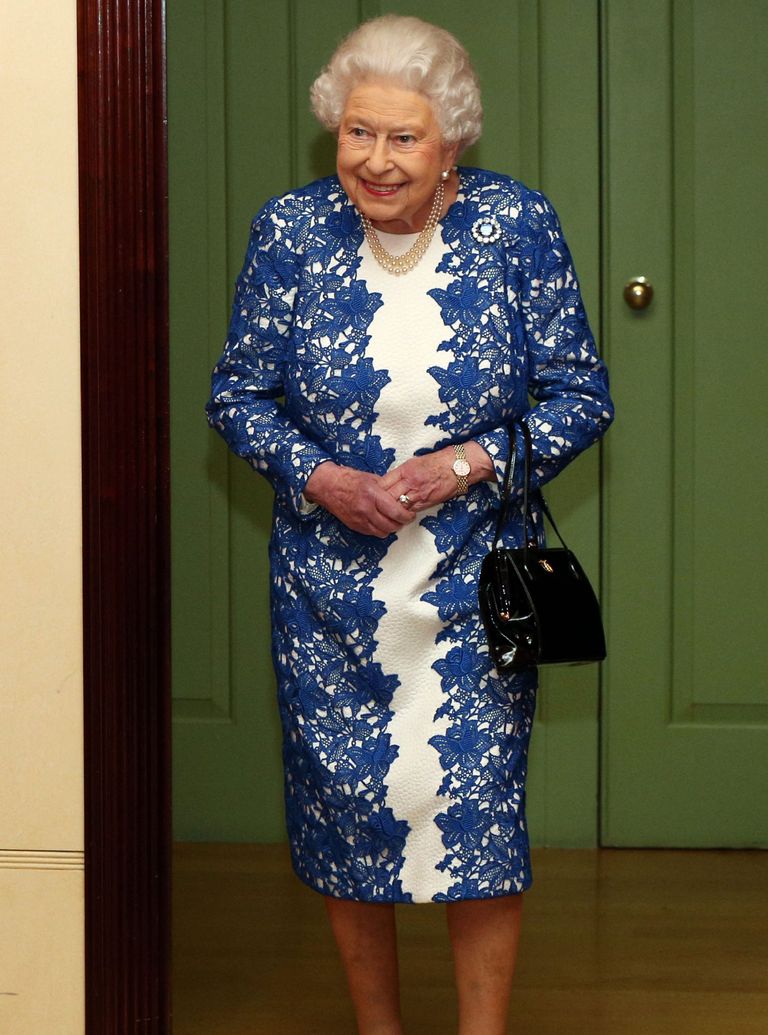 (Image credit: Getty Images)
By Amy Hunt
The Queen debuted a strikingly different fashion look at an event on 21st February - and it seems that she may have taken a leaf out of the ever-stylish Duchess of Cambridge's book with this dress.
In a departure from her usual, more traditional fashion choices, the Queen choose a knee-length white frock with blue lace panels down either side. The Queen completed her outfit with a pair of her classic patent black heels, and a timeless gold pearl necklace.
This unexpected fashion choice is pretty different to the Queen's usual attire. She's most well known for sporting more modest looks, often selecting a simple suit and skirt, in bold monochrome hues.
The dress is similar to many outfits the Duchess of Cambridge has worn in the past, most notably her Naeem Khan dress, which she wore to visit the Taj Mahal in 2016. Interestingly, Catherine has taken to wearing block colours more frequently, which are favoured by The Queen, so perhaps the two have been sharing fashion tips or a stylist.
The Queen wore the dress to attend a reception honouring past and present female secretaries, at the Queen's Gallery in Buckingham Palace. The event was held to help celebrate diversity in the civil service. She spent much of the evening chatting to the attendees, to hear their stories about working in the civil service.
One woman, Antonio Romeo, who is set to become the newest female permanent secretary for the International Trade department, praised the civil services flexible working arrangements for women.
She said: "I joined the Civil Service in 2000, and at the time there was much less opportunity to do things like job sharing, which meant that if you wanted to do the really tough jobs, you had to work full time unless you had a particularly understanding boss.
"If you look around now, you see loads of really powerful people in job shares, loads of really effective women at senior levels in job shares."
Her Highness looked to be in a brilliant mood on the night, smiling broadly as she greeted various people at the event.