GMB host Susanna Reid reveals she has made a big lifestyle change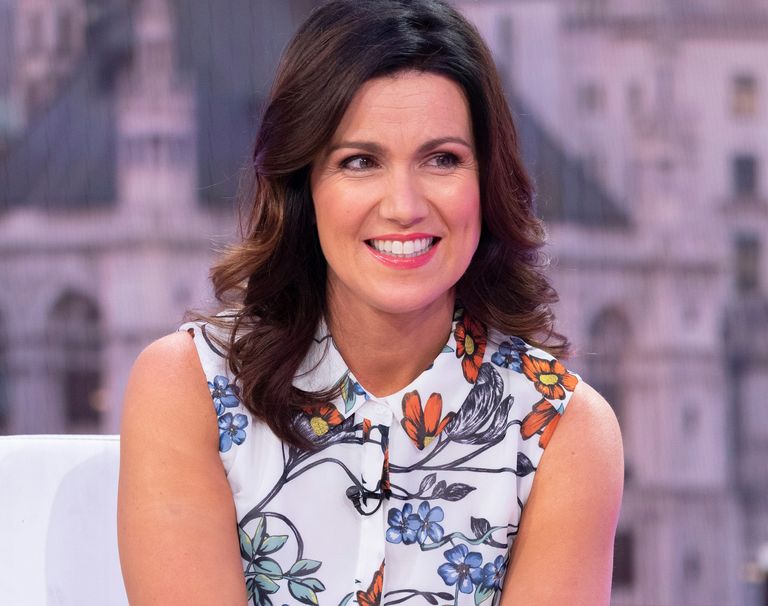 (Image credit: Ken McKay/ITV/REX/Shutterstock)
By Sarah Finley
Morning TV presenter Susanna Reid has revealed that she has decided to give up alcohol for the month of September.
Susanna told her fellow presenters about her new regime after she attended the GQ Man of the Year Awards this week.
When fellow presenter Kate Garraway asked how she was feeling about her late night at the awards with Piers Morgan, Susanna said, "I am sober for September, is that a thing?
"I've decided no alcohol for the entire month. I decided that last night."
Even though the 47-year-old presenter is known for her healthy attitude to dieting and exercise, there may be a reason Susanna has given up alcohol for the whole month.
At the awards ceremony, she revealed that she's had some pretty late nights partying over the summer - so may well be looking for a break from alcohol.
She spoke to the Daily Star about what she and her friend, and TV star, Judge Rinder get up to when they hang out. She revealed, "We do a bit of fitness and we have some nice food and then we go out late and party."
MORE:Where Susanna Reid buys her dresses on the high street
But she also revealed how the pair went to Ibiza this summer, saying, "I'm not actually sure where we went, but we did go to Ushuaia [Ibiza club]!
"We do a couple of clubs and a couple of cabaret nights – in total we were out there for just under a week. It was a really special couple of days over summer," the star admitted.
In the past the GMB star has spoken openly about her fitness regime. She's well-known to be a keen runner, and has even completed the London Marathon in the past.
And with very early morning to contend with, she likes to make sure she's always in bed early on school nights. She told the Guardian last year, "I'm quite rigid with my optimum pattern and religious about sleep.
"Sleep's the altar I worship at. Like my meals, it's precious and scheduled. I'm in bed by 9pm and the alarm goes off at 3.45am."