Nadia Sawalha reveals her secret 3-minute 'neck lift' anti-ageing trick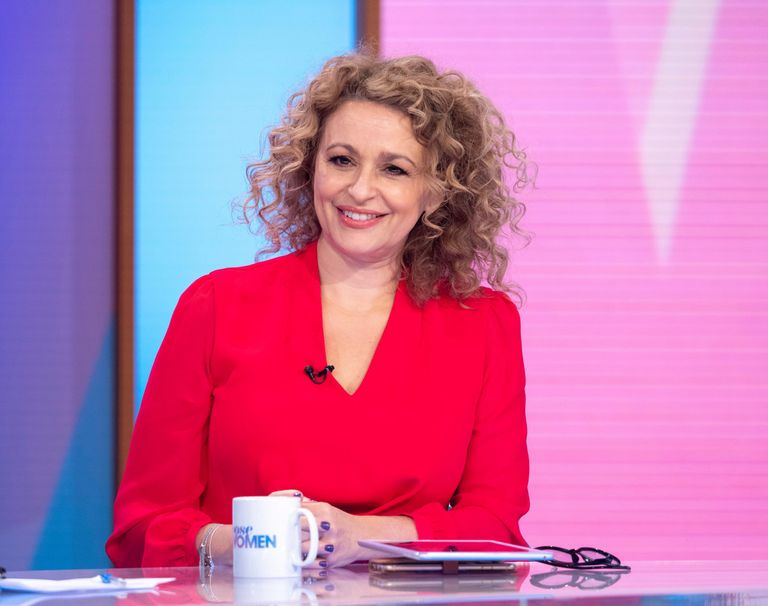 By Amy Hunt
Nadia Sawalha has never been shy about discussing the ageing process. And on yesterday's episode of Loose Women she even shared one of her secret tricks to looking more youthful.
While the panellists were discussing the National Television Awards, she revealed that the beauty experts on the show gave her a bit of a helping hand for the red carpet.
She confessed to viewers that she used tape to hold back - and tighten - the loose skin on her neck, for a smoother, firmer look.
Read more:Loose Women's Nadia Sawalha reveals the strict rule her family make her stick to on the show
Sharing a clip of the make-up team applying the tape to her neck, Nadia revealed they were "hoiking it up", to create a more youthful appearance.
She went on to joke, "It's a shame they couldn't do the chin a bit more. I thought if they lifted it back over my ears, a lot would have been achieved."
Explaining what the make-up artists actually used for her 3-minute neck lift, Nadia explained, "Well, it's a special tape from China."
The show's producers then showed a comparison shot, revealing how Nadia looked before and after the tape was applied to her neck.
Smiling with the tape on, Nadia then poked fun at the trick, saying, "I have to say girls I do feel so far superior to the three of you now. I do, I actually do."
Fellow panellist Kaye Adams then joked, "Yeah, why do you think we've all got high necks on!"
Although we reckon Nadia looks gorgeous without the tape, some Loose Women viewers were clearly impressed by the secret beauty trick.
Commenting on Twitter, one fan revealed that she'd been convinced by Nadia. They said, 'After watching you Nadia Ive just bought some too. Good idea', while another agreed writing, 'I need this tape.👍👀'
The Loose Women ladies also shared some behind-the-scenes gossip from the NTAs on Wednesday's show, revealing that Stacey Solomon actually snuck in sandwiches for all of them to snack on during the ceremony.
Coleen Nolan joked, "It was the only reason I went. I didn't even care that we lost. I got a jam sandwich!"