Meredith on Grey's Anatomy may have a major career change if this theory is true
Following her trauma with COVID-19, will Meredith be ready to put her scrubs back on?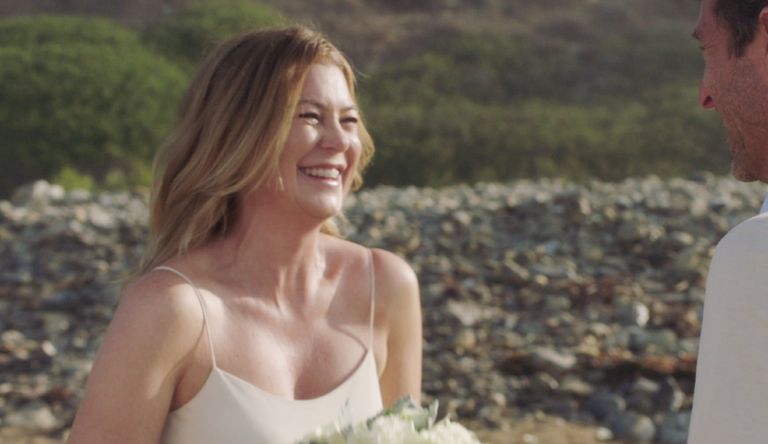 (Image credit: Disney)
Season 17 of Grey's Anatomy has, again, successfully provided us with our weekly dose of drama and tears. Now that this season has come to a conclusion, though, it's finally safe to say that we've avoided a major death—thankfully.
*Spoilers ahead* Grey's Anatomy fans can rejoice as season 18 of the popular medical drama has been confirmed. According to Deadline, we can expect Ellen Pompeo, Chandra Wilson, and James Pickens Jr. to be reprising their roles as our day-one favorites Meredith, Bailey, and Richard. While we're devastated one character is departing the show, newer characters played by Camilla Luddington, Kevin McKidd, and Kim Raver will be back to grace our screens as Jo, Owen, and Teddy.
---
Read more from woman&home:
• The best e-readers for literary lovers
• The best kindle covers to protect your e-reader
• The best Kindles to buy in 2021
---
We last left off on Grey's Anatomy with Meredith finally waking up from her coma. While she was on the beach, we had the opportunity to be reunited with a fan-favorite character, but ultimately Meredith was left grappling with the decision to go back to the land of the living or remain on death's beach with another character: her true love Derek. In the end, it was ultimately her daughter Zola who convinced her to keep living.
So what's next for Meredith Grey? Well, according to fan theories, if the show continues to follow its common pattern for its characters that experience trauma, Meredith may be ditching her scrubs for a new career.
Let's face it, Meredith was laid up with COVID-19 for a long time, and you can't ignore the physical and mental impacts that can have on a person. I mean, her illness literally put her in a life-threatening coma; that's not something most people just bounce back from. If we take a look at past seasons, too, other characters have traded their scrubs for a different career track (or hobby)—at least for a little bit.
Trauma can cause some people to seek out distractions, and Derek is just one example of how the show has portrayed this. Taking a look back at season six, the hospital experienced a shooting that left people understandably traumatized. So much so that Derek literally gave up his position as chief to take up a speeding hobby. This ultimately landed him in jail a few times for his multiple violations. Cristina underwent a similar fate when she left the hospital after the same event to pick up a job bartending at Joe's.
It's the unpredictable nature of what these characters do as a result of their trauma or heartbreak that keeps us glued to the screen. Just take a look at April, who underwent two dramatic changes, the first when she joined the army after Samuel's death and the most recent one when she left surgery after experiencing a near-fatal car accident in season 14.
If the show continues to follow suit, it would make sense to see Meredith spend time away from the hospital and instead focus on her family or maybe even discover a new hobby that surprises us.
This season dealt with a lot of difficult topics, including an episode addressing tough racism issues that have been also been prevalent outside of the drama series. While it's still unclear if season 18 will be the final season of our favorite medical drama, if we do see Meredith pivot towards a new opportunity, it would make a nice ending to the long-run drama that's kept us on the edge of our seats for years.
Rylee is a U.S. news writer who previously worked for woman&home and My Imperfect Life covering lifestyle, celebrity, and fashion news. Before joining woman&home and My Imperfect Life, Rylee studied journalism at Hofstra University where she explored her interests in world politics and magazine writing. From there, she dabbled in freelance writing covering fashion and beauty e-commerce for outlets such as the TODAY show, American Spa Magazine, First for Women, and Woman's World.