Ellen Pompeo hints her 'Grey's Anatomy' exit could be in sight
Ellen Pompeo has spoken about her future on Grey's Anatomy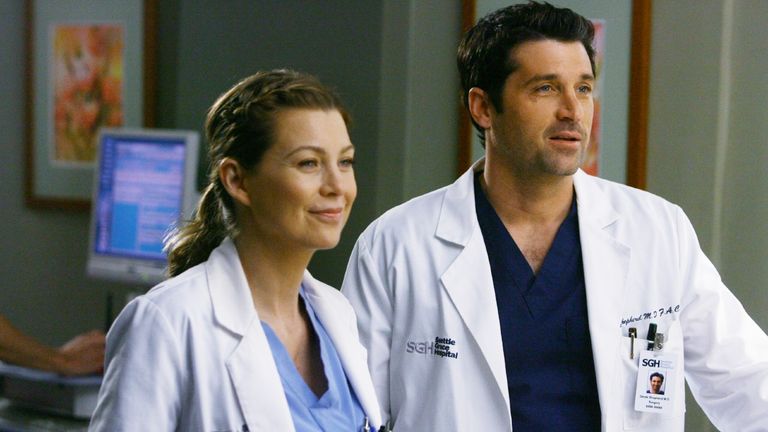 (Image credit: Scott Garfield / Getty Images)
Ellen Pompeo has played the main character, Meredith Grey, on Grey's Anatomy since 2005 and has recently opened up about her future on the ABC show.
Grey's Anatomy has been airing for 16 years and has 17 seasons, and the end seems to be in sight for the lead cast member, Ellen Pompeo, who plays Meredith Grey. In an interview with CBS Sunday Morning, Ellen opened up about potentially leaving the show.
In the interview, Ellen was asked whether the show will be continuing after the 17th season. Ellen responded, "I can't say. Can't say. We honestly have not decided. We're really trying to figure it out right now. We're deciding what story to tell. To end a show this iconic, how do we do it? I just want to make sure we do this character and this show and the fans - I want to make sure we do it right."
Read more from woman&home:
• Best pillow for a comfortable, pain-free night's sleep
• Best scented candles for a warm and cozy home this winter
• Best kindles for digital book lovers - we help you decide which one to buy
Currently, in Grey's Anatomy, Ellen's character Meredith is suffering from COVID-19 and is in and out of consciousness. Her storyline is being told through a series of dream sequences where she has been reunited with her husband, Derek Shepherd (Patrick Dempsey) and George O'Malley (T.R.Knight).
In the interview, Ellen also revealed that she was reluctant to take on Meredith Grey's role when her agent first offered her the job. She told interviewer Tracy Smith that her choice to be involved in the series was more of a financial decision. "I got cut out of a bunch of movies, so then it came to a point where I needed money. So I did the Grey's pilot," she said.
Ellen revealed that she told her agent, "I don't want to be stuck on a medical show for six years I don't think I'll be happy I'll be bored." Obviously, it all worked out for the best, as Ellen has starred in the successful series for 16 years. The television show is now the longest-running prime-time medical drama ever.
Fans have loved this interview with Ellen Pompeo, but many are nervous that the show will be ending soon. One fan commented on the video, "The fact they are already talking about how to end it means it will likely be ending soon sadly…" Another commented, "Greys can't end now, we need at least 3 more seasons."