Grey's Anatomy is bringing back a fan-favorite character after nearly 10 years
Prepare for a few tears along the way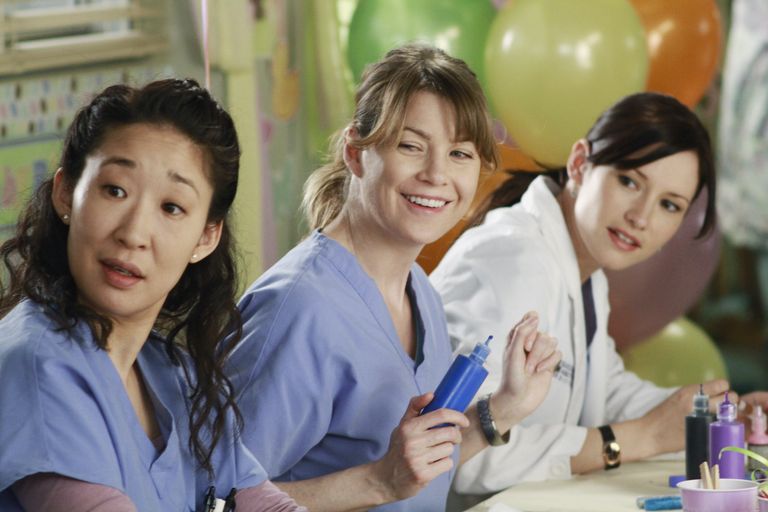 (Image credit: Ron Tom/Walt Disney Television via Getty Images)
If you don't have any tissues handy, now is the time to get 'em ready. Grey's Anatomy is bringing back one of the series' most beloved characters. 
In a teaser for the 17th season, we find Meredith, who is battling COVID-19, on the beach in what appears to be a dream-like sequence. Who does she find? None other than her sister Lexie (Chyler Leigh), who last appeared on the show's eighth season in 2012. Meredith unfortunately lost her sister in a plane crash. The hospital drama cleverly captioned the video promo on its Instagram page as, "You've been waiting for this one." 
Watch the Grey's Anatomy teaser with Meredith and Lexie.
Although fans weren't expecting this appearance, they are incredibly glad Lexie is back—even if it is brief. (Saying goodbye will be difficult, though.) A floodgate of emotions spilled all over social media as news broke of her return, and we have a feeling this will be quite the episode. 
The Grey's Anatomy showrunner, Krista Vernoff, revealed to Deadline that she planned to bring back a deceased character in one of Meredith's dreams, noting how significant people's dreams have been during the pandemic. We're definitely ready for one of those tissues now.
More from woman&home: 
• The best dresses to buy this spring
• The best jeans for all occasions 
• The best running shoes for all types of exercises 
You can watch Grey's Anatomy on Thursdays at 9/8 C on ABC and Hulu, where new episodes stream one day after they air on TV. 
If medical dramas are for you, you'll want to add False Positive to your to-watch list. This thriller, which will premiere on Hulu on June 25, shows Ilana Glazer in a whole new light as she plays Lucy, a young woman who is struggling with fertility issues. She and her husband Adrian (Justin Theroux) think they've struck gold when they come across Dr. Hindle (Pierce Brosnan), but things quickly take a dark turn.