Madonna's best looks: the Queen of Pop's most memorable red carpet moments and timeless style statements
Madonna is the undisputed Queen of Pop - but she's also fashion royalty, setting trends and breaking rules.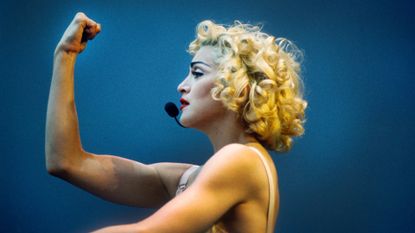 (Image credit: Getty Images)
Madonna. A woman so famous she doesn't need a surname.
The world's best-selling female artist of all time, she's not just a part of the culture, she's helped shape it since the 1980s.
From Beyoncé's best looks to Jennifer Lopez's best fashion moments, it's almost taken for granted that pop stars and actresses are just as important to fashion than supermodels these days. But it wasn't necessarily always the case.
It was because of artists like Madonna that the lines blurred between musician and muse, pop star and artist. From her debut - with bushy eyebrows and multiple bracelets - Madonna has done more than follow trends, she's set them. And then she's broken them and rewritten the rules for a whole new generation, over and over again, for the past four decades (and counting).
There's never going to be another quite like the Material Girl, so let's enjoy a look back at some of her most era-defining looks over the years...
---
34 of Madonna's best looks
1. Meet Madonna - the debut of an icon
Madonna was iconic from the get-go. bursting into the mainstream with a look that was copied by legions of fans across the world. Madonna's debut appearance included heavy eyebrows, colourful makeup, messy hair, big bows, beads, lacy gloves - and lots and lots of bracelets and rosaries.
This look was emulated by her fans, who were dubbed Madonna Wannabes in the press.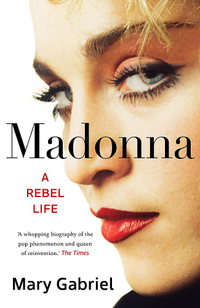 Madonna: A Rebel Life by Mary Gabriel, £29.79 at Amazon
The ultimate gift for Madonna fans, this biography documents Madonna's story from her Michigan roots to her rise to super-stardom. Master biographer Mary Gabriel captures the dramatic life and achievements of one of the greatest artists of our time.

2. Papa Don't Preach, 1986
In 1986, Madonna released the music video for Papa Don't Preach, a track from her True Blue album. The song was another controversial moment for Madonna - with the lyrics criticised by some for supposedly encouraging teenage pregnancies, but praised by others for embracing a tricky topic - and the video cemented one of her most recognisable looks.
Debuting a wet look, punky hairstyle, Madonna's Italians Do It Better t-shirt became a symbol of her star power, replicated in fancy dress costumes to this present day.
3. Versace bodysuit, 2023
Jumping from her early days to her 2023 tour - The Celebration Tour - Madonna is still on top and still taking bold risks. For her 2023 tour, Madonna wears this form-fitting Versace bodysuit, made from a mosaic of glitterball-style mirrored plates.
Worn with flowing blonde locks, Madonna's defiant and powerful image - with the Versace suit almost looking like body armour - is made even more iconic because of the context. In early 2023, the pop legend had a health emergency which left her in the hospital. But, after a short delay, she kicked off her tour to rave reviews, proving she's here to stay.
4. Pink hair, 2023
Madonna turned 65 in 2023, and the fearless icon who has never followed society's rules decided to switch up her image to something not necessarily expected for someone in their mid-60s.
In early 2023, the singer debuted a new pink hairdo, and was seen showing off her colourful tresses with a selection of street-style inspired looks, including super on-trend oversized jeans and sportswear.
5. Madonna does disco, 1993
Another memorable outfit from The Girlie Show, Madonna donned this 1970s inspired outfit for a section of the tour inspired by Studio 54. With a blonde afro wig and flared velvet trousers, she looked every inch the disco diva.
6. Madonna in double-denim, 1998
One thing Madonna doesn't get the full credit for is establishing an artist's "era" - that is, with each new project, she did more than switch up her sound, but she embraced a whole new look and way of being for a time.
Today, that's common among other celebrities - from Beyoncé's disco-inspired Renaissance era to Christina Aguilera's vintage Back to Basics chapter.
One massive switch the Queen of Pop made came in 1998, just a few years after shocking the world with sex books and exposed breasts, she suddenly embraced a more down-to-earth aesthetic, including this double-denim look from the Ray of Light video.
Often considered a fashion no-no, Madge made it cool to rock the double-denim.
7. Cowgirl Madonna
A few years after she made double-denim cool again, Madonna first embraced a Western look complete with cowboy hats and boots for the Music album in 2000. While she wasn't the first artist to go (wild) west, she made the look so iconic that she'd later revisit this for an appearance alongside Miley Cyrus in 2022.
8. Mrs Guy Ritchie, 2000
Around the same time she first started wearing cowboy hats and denim, she also got married to British director Guy Ritchie in 2000. Proving that she loved sticking to a theme, she continued dressing down and matching the relaxed energy of her cockney husband, sporting casual jeans, a new choppy hairstyle and a ripped t-shirt in support of his new movie.
Madonna and Guy were married for eight years and welcomed son Rocco Ritchie in August 2000.
9. British countryside Madonna, early 2000s
Throughout Madonna's marriage to Guy Ritchie, the singer went through something of a British rebirth. Long gone were the shocking outfits and instead, the Queen of Pop started dressing a bit like the Queen of England, wearing tweed jackets and flat caps.
10. Prim and Proper, 2000s
Another example of a more conservative Madonna, this floral dress - which you could imagine being worn by the likes of Kate Middleton or Duchess Sophie - was worn to promote her 2003 children's book, The English Roses.
11. Madonna in Gucci, 1995
It was a memorable night in 1995 for many reasons. One was Madonna and Courtney Love having an awkward run-in (YouTube it!). The second was seeing the Queen of Pop wear a piece from the reigning king of fashion at the time. This blue satin shirt was from Tom Ford's 1995 collection for Gucci. It was considered his first major collection for the house - or it was "when he arrived", to use the expression.
Kate Moss first wore the same shirt for the runway presentation.
12. Madonna goes goth, 1998
At the 1998 VH1 Fashion Awards, Madonna marked a huge departure from her signature styles. Swapping her blonde ambition for maven black locks, she also wore a structured, elaborate yellow corseted gown from Belgian designer Olivier Theyskens.
13. Sari, 1998
At the same event she donned the corseted yellow gown, Madonna changed into this traditional sari get-up backstage. From the spiritual attire to the loose black curls, Madonna was certainly making a point that she had begun a new era - one more reflective, mature and removed from her wilder past.
14. The red Kimono, 2000
Madonna teamed up with Jean Paul Gaultier in 2000 and recreated a similar style to her music video, Nothing Really Matters.
The multiple Grammy-winning legend donned a striking red kimono, contrasted with her sleek dark hair, white face, red eyeshadow and red boots.
15. Re-Invention World Tour, 2004
She was never afraid of making political statements - after all, urban legend has it she's been excommunicated by the Catholic Church THREE times - and she decided to speak out against the war in Iraq during her 2004 world tour.
Suiting and booting in military apparel, this was a major look with an even bigger statement behind it.
16. The Evita era
Not content with being the biggest pop star in the world and a cultural juggernaut, in 1996 she turned her hand to serious acting, embodying the role of political figure Eva Peron in Andrew Lloyd Webber's musical movie, Evita.
She earned herself a Golden Globe - and treated fashion fans to a host of red-carpet looks inspired by the flair of the Argentinian politico. Think feathers and vibrant colours, like this Christian Dior ensemble for the world premiere.
17. Madonna gets crucified
Perhaps earning one of those rumoured three excommunications, Madonna (once again) shocked the world when she opened her world tour on a replica of the crucifix. With an actual crown of thorns atop her blonde curls, this was a look for the history books.
18. Classic Madonna with a twist, 2009
By 2009, Madonna had divorced Guy Ritchie and her family was expanding. Her looks began to adapt around this time, and we see it best with this elevated take on a Madonna staple. There's the corsets and the cross - plus the touch of lace in the bodice - but it's notably more reserved.
19. A touch of Hollywood glamour
Madonna turned up to the 2008 Cannes Film Festival looking like Old Hollywood royalty. In a 1920s-style Chanel flapper dress made from black and white sequins, the Like a Prayer singer offered up refined glamour.
20. Louis Vuitton, 2008
While attending an event for the launch of Gucci's Tattoo Heart collection, Madonna didn't go with a design from the Italian house, instead opting for an emerald, feather fantasy from the Louis Vuitton Spring 2009 collection.
Some suggested she was looking more like the Grinch or a piece of astroturf, but the subtle touches of a figure-enhancing belt and showcasing her legs with fishnet tights gave this look a fashion thumbs up.
21. Old Hollywood glam, 2007
Proof that she can still capture attention with a more straightforward formal look, Madonna's look for the 2007 Vanity Fair Oscars Party was pure glamour. The Queen of Pop wore a chic black gown with straps and Rita Hayworth-inspired hair, and her accessories included glittering bracelets and a silver clutch.
22. Shining in satin, 2011 Met Gala
The 2011 Met Gala's theme was Alexander McQueen: Savage Beauty, and Madonna's look definitely focused more on the beauty than the savage.

Dressed in an elegant Stella McCartney satin dress with flower detailing, she completed her look with vintage Cartier jewels (which, fun fact, would later feature in the movie she directed about Wallis Simpson, titled W.E) and a Christian Dior clutch.
23. Boy Scout Madonna, 2013
Critics often take aim at Madonna's apparent obsession with youth, but did she take it too far dressing like a Boy Scout? Not quite.
The outspoken icon dressed in the American Boy Scout uniform for an important reason in 2013, challenging the organisation's ban on LGBT youth.
"I wanted to be a Boy Scout, but they wouldn't let me join," the singer said at the GLAAD awards. She added, "I think they should change their stupid rules, don't you? It's 2013, people. We live in America, land of the free and home of the brave?"
30 years into her career, Madonna was still making huge statements - and that's why this look is forever immortalised.
24. Madonna's disco leotard era, 2004
Madonna was in her mid-40s in 2004. Many had counted her out as having hit her peak. After all, pre-Madonna, pop stars tended to have a short shelf life. Naturally, she had something to say about that.
In what many consider one of the greatest comebacks in pop history, Madonna topped the charts across the globe and sparked a whole new fashion craze once again when she donned a purple leotard for her disco-infused album, Confessions on a Dance Floor.
25. *That* 2023 Grammys appearance
This one is one of Madonna's most memorable looks, but not necessarily for all the right reasons. Appearing in an androgynous suit and tie, with her trademark blonde locks dyed auburn and her eyebrows bleached, the reaction to Madonna's appearance at the 2023 Grammys sparked headlines across the globe, as many dubbed her unrecognisable.
It was another moment for the pioneering pop legend to make a stand against ageism and the pressures women face.
26. Madame X, 2019
In 2019, Madonna released her 14th studio album, Madame X. With the album - inspired by her life in Portugal as her son, David, pursued his football career - came a new persona, also named Madame X. This version of Madonna came with an eye patch. Yes. An eye patch. Only Madonna could turn the pirate accessory into a chic style statement.
27. Suited and booted with son, David Banda
Madonna and David Banda delighted fans at the 2014 Grammys by showing up in matching Ralph Lauren suits accessorised with diamond brooches and brimmed hats. Madonna completed her look with an actual cane, for a touch of Italian Mafia magic.
28. Madonna at the Super Bowl
The Super Bowl halftime show has always been huge, but it did arguably have a slump for a few years. Who could change that? Madonna, naturally.
In 2012, Madonna headlined the performance (and her half-time show became the first time viewership peaked for the actual half-time performance instead of the game). She wore an ensemble of Givenchy costumes, including a Cleopatra-inspired gold cape, headpiece and studded mini-dress.
Helping to re-establish the half-time show, the subsequent Super Bowls attracted the likes of Lady Gaga, Beyoncé and Katy Perry.
29. Madonna goes back to her punk roots, 2013
Dressed by former Givenchy creative director and Met Gala 2013 co-host Riccardo Tisci, Madonna's look was a return to her lesser-known roots.
Before she was the Queen of Pop, Madonna famously was in a punk band and hung around with radical artists like Basquiat. For the 2013 Met Gala - which had a theme of Punk - she rocked a myriad of metallic studs on a tartan blazer, paired with fishnet tights and hot pink stilettos.
Her look was so daring, her sleek Betty Paige-esque bob almost went unnoticed!
30. The Holy Madonna, 2018
Was there ever a concept more appropriate for Madonna than the Met Gala 2018's theme Heavenly Bodies: Fashion and the Catholic Imagination?
Her history of religious iconography - not to mention her name - meant everyone had high hopes for her look, and it did not disappoint. Wearing Jean Paul Gaultier, the Like a Prayer singer turned up in a dramatic, sweeping gothic gown accessorised with a crown of crosses, a black veil, stacked rosaries and a crown made up of crucifixes.
31. Madonna does Marlene
As this gallery has proven, Madonna loves a touch of Old Hollywood glamour. For this look in 2013, Madonna took it one step further and fully became an icon of the silver screen, Marlene Dietrich.
It's not hard to see why Madonna idolised Marlene. Both were unconventional stars who were known for fighting against censorship and challenging attitudes. Marlene famously had the first on-screen woman-on-woman kiss, in the 1930 film Morocco.
32. Vogue, 1990
One of Madonna's most memorable looks of all time came in 1990, when the star took to the stage of the MTV VMAs to perform her hit song, Vogue. While the song was already a smash - and the music video gave more classic Madonna looks - nobody could have predicted this performance.
Inspired by the French court of Marie Antoinette's time, Madonna struck a pose in full Rococo fashion. It was later revealed the looks were specifically inspired by the movie, Dangerous Liaisons, and Madonna herself performed in one of the lavish gowns that Glenn Close had worn in the film.
33. Madonna and Michael Jackson take the Oscars, 1991
Madonna is the best-selling female artist of all time. Michael Jackson is the best-selling male. She's the Queen. He's the King of Pop. And in 1991, these two icons collided when they were each other's date for the Oscars.
Not even Hollywood's brightest could compete.
Madonna channelled Marilyn Monroe with a full Golden Age inspired look, complete with Bob Mackie dress and fur stole. Decked out in diamonds with her platinum blonde locks shining just as bright, Madonna also performed the song, Sooner or Later, on the night.
34. Madonna's cone bra
When you think of Madonna, there's every possibility this is the first image that comes to mind. Whether people were there to witness this live or have come to it decades later, it's the quintessential Queen of Pop look.
Designed by Jean Paul Gaultier, the cone bra made its debut at Madonna's Blonde Ambition tour in 1990.
Madonna personally requested the designer work on her tour's outfits, and the playful attitude captured everything about her indominable presence in the 1990s. In total control of her career and her image, she wasn't afraid of weaponizing sexuality - being both feminine and warrior.
The look is iconic for other reasons, too. Madonna's plaited ponytail became another go-to staple synonymous with the star, as were her dark roots contrasted against the bright blonde hair.
Sign up to our free daily email for the latest royal and entertainment news, interesting opinion, expert advice on styling and beauty trends, and no-nonsense guides to the health and wellness questions you want answered.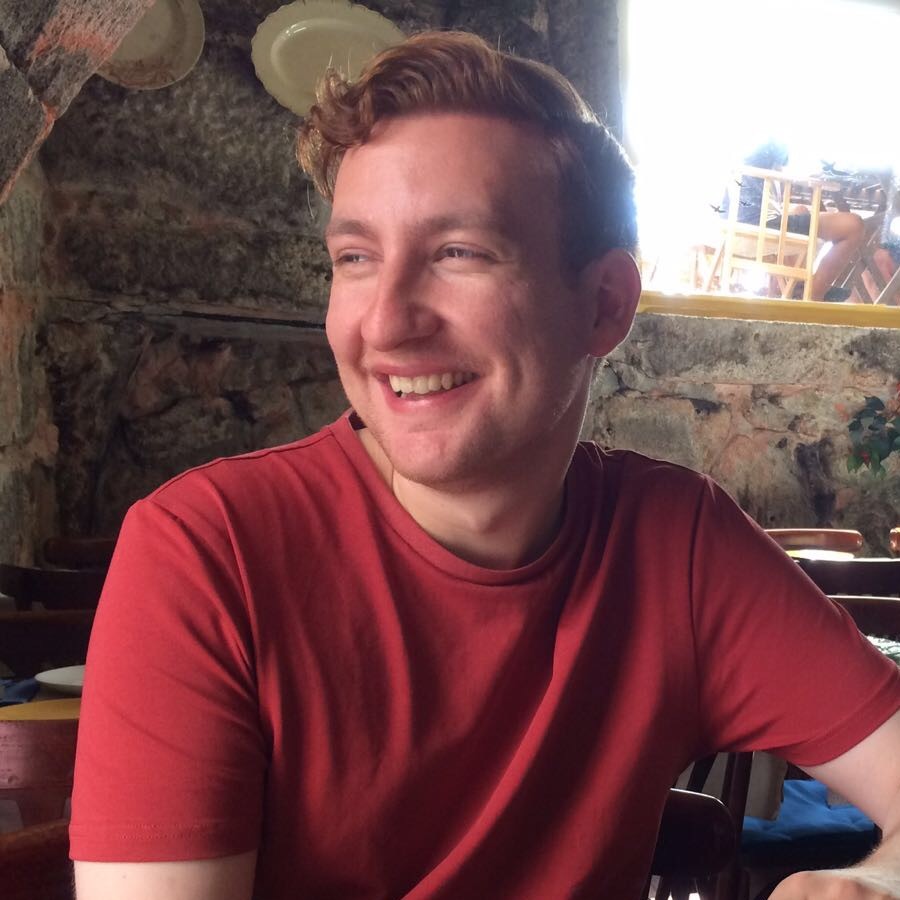 Jack Slater is not the Last Action Hero, but that's what comes up first when you Google him. Preferring a much more sedentary life, Jack gets his thrills by covering news, entertainment, celebrity, film and culture for woman&home, and other digital publications.
Having written for various print and online publications—ranging from national syndicates to niche magazines—Jack has written about nearly everything there is to write about, covering LGBTQ+ news, celebrity features, TV and film scoops, reviewing the latest theatre shows lighting up London's West End and the most pressing of SEO based stories.