Lorraine Kelly shares throwback video for a very important reason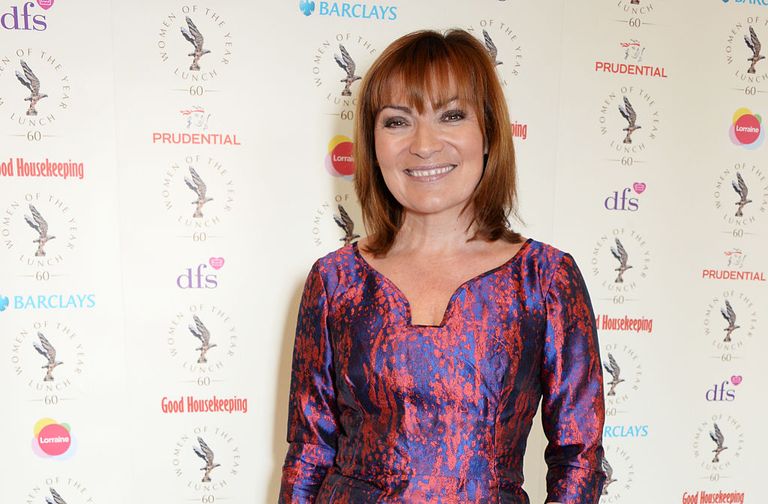 (Image credit: Getty Images)
Lorraine Kelly shared a throwback to Instagram, featuring a Loose Women segment where she took part in a life-saving breast cancer campaign.
In her post, Lorraine Kelly uploaded a video from Loose Women which saw her sitting alongside Helen Addis, a breast cancer campaigner.
Lorraine's caption read, 'A year ago with the amazing @thetittygritty on @loosewomen - she continues to raise awareness and is incredible #changeandcheck #checkyourbreasts #breastawareness'
In the clip, presenter Coleen Nolan thanked Helen and Lorraine for raising awareness, before telling the audience members to take home the important leaflet which was handed on.
The leaflet provided clear guidance around how to check your breasts for signs of breast cancer, which include a lump in the breast or underarm, nipple discharge, and swelling.
She told viewers to "promise to go home and check their breasts" and added, "you can take those home and pass them on to your daughters, sisters and friends.
Read more: Blood test could detect breast cancer five years before symptoms
"And don't forget, this isn't just about women, men can get breast cancer too."
Lorraine Kelly teamed up with Helen for the important campaign, called 'Change and Check'. It encouraged women to check their breasts by putting stickers on mirrors in changing rooms, shops and gyms.
These stickers featured all the important signs to look for when checking your breasts, and what to do if you spot any.
Lorraine's website has lots of breast cancer resources, to help learn more about the disease. One in eight women will be diagnosed with breast cancer in their lifetime.
Both Helen and Lorraine continue to raise awareness, and have been praised by fans for their work.
One wrote, 'So inspirational ❤️'
Another added, 'Helen is my angel - caught my lump early due to change and check campaign on your show last year 💕💕💕'
And a third wrote, 'So amazing to raise awareness.'