You can now watch some of your favourite Christmas films at Kensington Palace
Head to the Duke and Duchess of Cambridge's London home for a festive afternoon...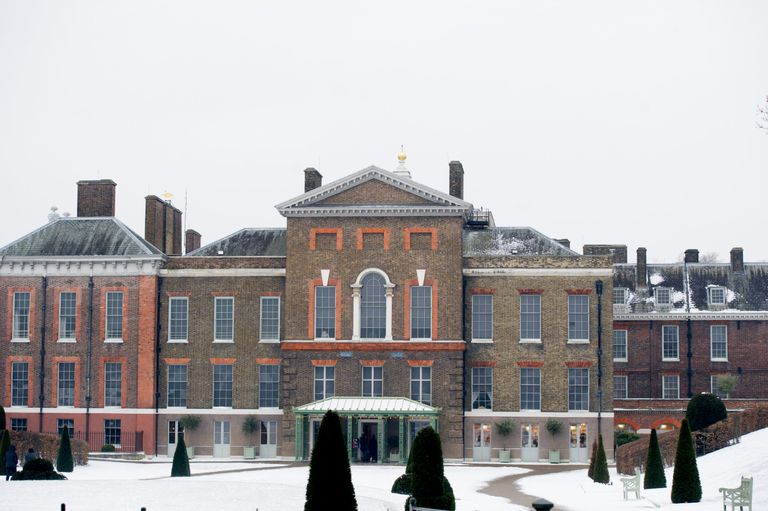 With just 43 days to go until the big day, it's time to break out the Christmas film collection.
We all love settling in with a Christmasmovie, but Kensington Palace is offering some extra special screenings this December.
The royal residence is joining forces with pop-up movie company Luna Cinema to offer a selection of Christmas classics at the royal venue - which is also home to the Duke and Duchess of Cambridge and their three children.
Showings are set to take place from 15-23 December and start times vary depending on the day.
The movie line-up features all the classics, such as festive rom coms including Love Actually and The Holiday, as well as comedy favourites such as Elf and Home Alone.
Cult classic It's A Wonderful Life is also due to screen, alongside the Queen biopic Bohemian Rhapsody and the musical sensation The Greatest Showman.
Doors will open 30-45 minutes before the film is due to start.
The pop-up winter cinema will take over the Orangery Lawn of the Palace and the space will be transformed into a festive wonderland - with hanging fairy lights for an extra festive feel.
And no movie night would be complete without snacks. Thankfully, the Luna Cinema team will be offering gourmet popcorn, alongside a selection of Christmassy beverages such as mulled wine. The bar will also be serving prosecco, beer and soft drinks.
MORE:Prince Harry and Duchess Meghan share emotional message after reuniting with Prince William and Duchess Kate
Standard adult tickets cost £18.50 each, whereas premium tickets cost £49.50 for two and include a luxury sofa seat, a complimentary drink and butler service during the film. Tickets are available to buy direct from the Luna Cinema website HERE. But they're selling very fast, so you'll need to be quick if you want to guarantee a spot!
Kensington Palace is known for being the birthplace of Queen Victoria and for housing a number of royal residents over the years. Currently, the palace is the official residence of the Duke and Duchess of Cambridge and their three children - George, Charlotte and Louis.
Movie lovers can enjoy an extra special treat too, as the Luna Cinema has just launched tickets for its 2020 open-air season.More than 150 screening will run from May to October next year - so why not treat a loved one this Christmas?