Kate Garraway clashes with Alex Salmond in discussion about fiery relations with Nicola Sturgeon
Alex Salmond has announced that his new party 'Alba' could win a 'super majority' on GMB as he clashes with presenter Kate Garraway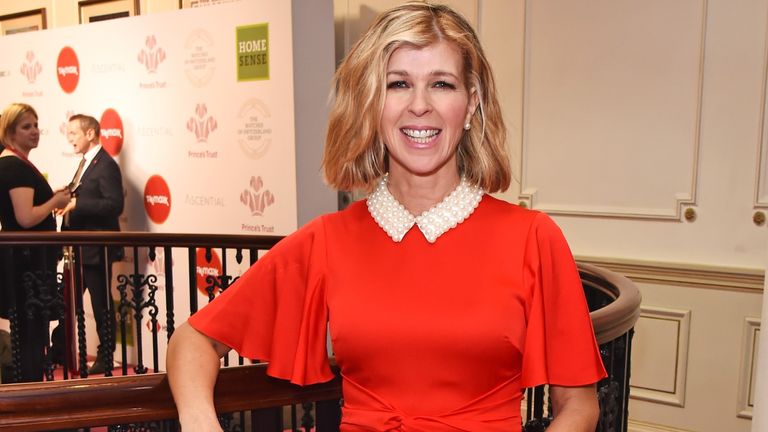 (Image credit: Getty Images)
Alex Salmond, the former first minister of Scotland, clashed with Kate Garraway on Good Morning Britain as he discussed the party's potential to win Scottish Independence.
Kate Garraway clashed with guest Alex Salmond when she probed him about his relationship with Nicola Sturgeon during a segment on Good Morning Britain. 
Nicola Sturgeon and Alex Salmond have had a well-documented fiery relationship and Kate questioned how the two expected to get along in order to unite for the common goal of Scottish independence. 
Read more from woman&home:  
• Best travel pillows for every kind of trip and sleeper
• Best scented candles for a gorgeous-smelling home
• Best Kindles for digital book lovers – we help you decide which one to buy
Former First Minister Alex Salmond says his new political party, Alba, could win a 'super majority' and lead to Scottish independence. pic.twitter.com/8iWz7c79yCApril 6, 2021
See more
Kate pointed out that in a poll, only 20% of people thought that Alex Salmond would be fit to stand for election. She asked the politician, "So why should it be you leading it rather than those other people that would be clearer and wouldn't it help if you picked up the phone to Nicola Sturgeon, the person who, the supermajority, if you get it, if you're successful, is likely to be the person leading that supermajority. I think people will want to know if you can sort that out."
Alex Salmond laughed and argued that that was the poll that showed that Alba "sensationally gaining parliamentary representation." Kate then interrupted and pointed out that while that may be true, the poll didn't show that Alex himself was popular, even if the party was gaining traction.
Kate said, "I'm sorry to say but it doesn't say you though does it? Because of this confusion and mess, that's the problem, there are people that are going to be people that have created a certain impression - " The presenter then stopped talking as Alex then interrupted her and asked her to let him speak.
Alex said, "Kate, if you keep interrupting me with the delay on the line then we are not going to get anywhere. Will you let me answer the question?" Kate agreed and said "fair enough," as she let Alex say his piece.
Do you have any regrets?Former First Minister Alex Salmond says he is 'moving on' from the court cases and controversial years, to focus on Scottish independence. pic.twitter.com/sBAfZgP7FeApril 6, 2021
See more
Alex then concluded that all politicians have to unite over a "common cause." He said, "if the people elect Nicola Sturgeon as First Minister, then I'll co-operate with Nicola Sturgeon." He concluded that the "National interest is above personalities, Kate. That's why our positive campaign is striking a note with the people of Scotland."
Kate also brought up Alex's controversial past and previous court cases. She asked Alex why he didn't step aside in order to let the party flourish and suggested that he was motivated by "personal ambition." She said, "I'm sorry I don't want to make this personal about you, but I think by avoiding talking about what's happened, it sort of leaves it still hanging, are there things you regret?" Alex said that "the vast majority of people in Scotland agree that it's time to move on. "