JD Williams and Joe Browns join forces to create a new home collection guaranteed to put a spring in your step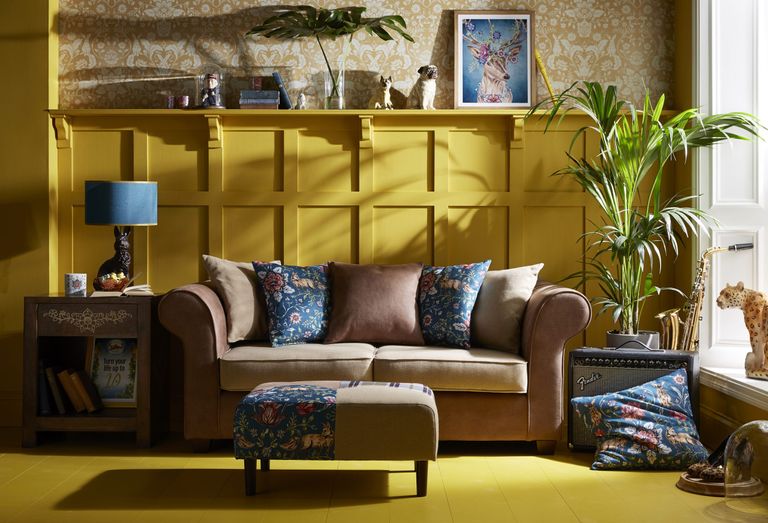 JD Williams and Joe Browns have created a new home collection that's bursting with beautiful blooms...
Joe Brown, usually known for their forward-thinking fashion for men and women, have joined forces with JD Williams to create an exclusive home collection that is set to bring a pop of colour into homes across the nation.
If this sunny weather has inspired you to give your home a spring makeover, then this is is the collection for you. Inspired by enchanted English woodlands, the new collection brings the floral touch that we know and love from Joe Browns clothing, but with an eclectic and striking twist.
The 49-piece collection includes everything from bedding and furniture, to soft furnishings, wallpaper and home accessories.
With bold prints and vivid colours this is the perfect collection for anyone looking for something a little different... and best of all, prices start from just £15.
Simon Brown, the founder and managing director at Joe Browns has revealed: 'We've approached homewear in the same creative way as we approach our clothing styles.
'Our designers work incredibly hard to create remarkable pieces that add an individual touch to our customer's homes - as we do their wardrobes.'
JD Williams say: 'Inspired by enchanted English woodlands, we add a unique Joe Browns twist to create an eclectic and striking range.
'Our collection is for those in search of statement pieces, while the luxurious fabrics create a feeling of comfort and luxury.'
There are some seriously stylish statement pieces like the Animal Accent Chair (above) available for £349. Or to add a pop of colour to a room, we love the Pillowback Floral Two Seater Sofa, £499, below.
To add a finishing touch to a room, try the Trail Wool Rug, seen below, which comes in various sizes and ranges from £49 - £199.
The Joe Browns collection is so exclusive, it won't be found on the Joe Browns' website, but instead it will be sold exclusively at JD Williams.
The collection launches on 4th March.