Brits reveal the simple thing that makes them feel happiest in new research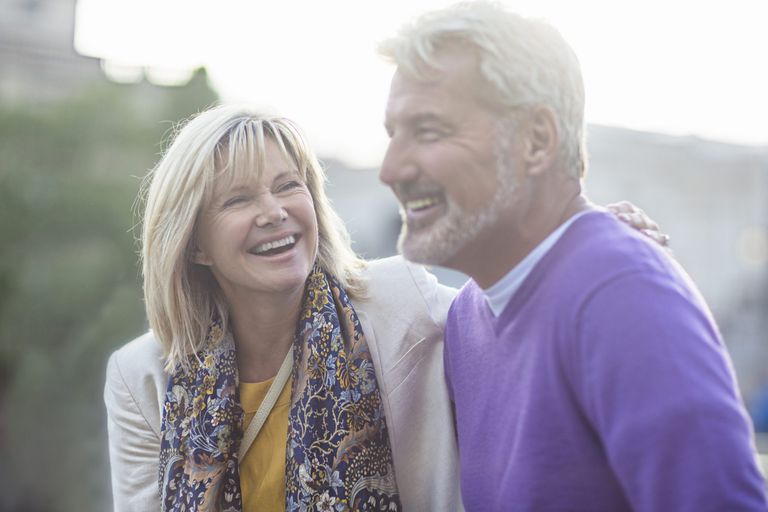 Finding money in your pocket you forgot about, leaping onto a train a split second before the doors close and leaving work early have emerged among the top feel good factors as voted for by Brits.
Researchers who carried out a detailed study also found knowing a new episode of your favourite show is online and cruising through green traffic lights on the drive to the office are likely to make our day.
Lugging a basket of shopping to the till and finding no queue, bumping into a friend out of the blue and giving money to charity also made the list.
And despite the benefits of modern technology, nothing beats the good old days as we all still get a thrill from receiving a letter or card in the post.
MORE:According to a study, this is the one thing you'll most regret in life
But if you've ever wondered how to feel happy, apparently the top 'feel good factor' was something we likely all aspire to - a good night's sleep. Apparently, this made the study's recipients feel the happiest!
The study of 2,000 adults was commissioned to launch BPme's new rewards loyalty programme.
Samantha Clarke, spokesperson for BPme, said, "In a world where we are becoming increasingly isolated with technology, the Feel Good Index shows that small moments and human interaction help to boost our happiness and can make everyday a little better.
"Happiness isn't derived from 'things' and money, but through those light touches of connection such as giving or receiving compliments, smiling or holding the door open for someone.
Some of life's more simple pleasures also featured on the list, such as indulging in a chocolate bar, the sound of birds chirping and turning up the volume to a song which takes you back.
The 'Feel Good Index' also includes having a cup of tea made for you and showing off a new outfit.
The research also found nearly a third said Friday is the best day of the working week, so it comes as no surprise a glass of wine or beer after a long day also featured on the list.
MORE:Britons are too busy to even take a tea break, according to a study
As a result, one fifth of Brits hit 'peak' happiness on Friday, with nearly half (46%) experiencing that 'Friday feeling'.
And regardless of what day of the week it is, the research also found Brits' mood is at its peak between 6pm and 9pm every day.
But these peaks and troughs come to us frequently, and by 11am on a weekend Brits reach the same 'level' of happiness as they do at 6pm on a weekday.
The list of Brits top feel good factors:
1. A good night's sleep
2. When the sun comes out
3. A walk
4. Receiving a compliment
5. Finding money in your pocket or wallet you forgot about
6. Receiving a hug
7. Having good weather on the weekend
8. Birds singing outside
9. Seeing flowers in bloom
10. Enjoying a delicious treat
11. Hearing the words 'I love you'
12. Hearing a nostalgic song
13. Eating a home cooked meal
14. A lie in
15. Eating a chocolate bar
16. A smile from a stranger
17. Stroking a dog
18. The smell of freshly cut grass
19. An early finish from work
20. Bumping into a friend unexpectedly