Fastly 503 error— the sites affected by huge global outage including Etsy, Amazon and PayPal and what it means
A Fastly error has sparked a huge internet crash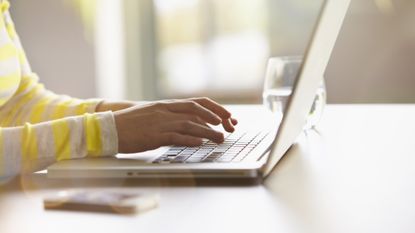 (Image credit: Getty Images)
A huge internet crash has seen dozens of vital, big name websites go down around the world this morning.
Sites such as Amazon, Twitter, Etsy, PayPal as well as government pages and global news websites are showing a 503 error screen, failing to load or much slower than usual.
What is Fastly and is it behind the global internet outage?
It's believed that the internet outage has been sparked by an error with Fastly, a US cloud server that helps a huge proportion of the net load and run smoothly.
But what exactly is Fastly?
Fastly runs an Edge cloud between website data centres, helping to keep them from loading issues during traffic spikes.
•Best eReaders for tech-savvy literature lovers
•Best fitness trackers to help you workout smarter
•Best Amazon Kindle covers so you can read in style
We identified a service configuration that triggered disruptions across our POPs globally and have disabled that configuration. Our global network is coming back online. Continued status is available at https://t.co/RIQWX0LWwlJune 8, 2021
See more
Fastly announced that European cities such as London, Amsterdam, Dublin, Frankfurt were set to face web issues today, with US locations like Ashburn, Atlanta, Boston, Chicago, Dallas and Los Angeles dealing with the same.
This morning the cloud service announced that it was "currently investigating" an impact to the performance with their "content delivery network services" and later confirmed, "The issue has been identified and a fix is being implemented."
However, Fastly has warned that internet users may still face slow loading sites as they work on getting things returned to normal.
What does error 503 mean?
A website showing an error 503 means that your browser is unable to access the page because its server has been unable to process the request due to a fault.
How can you fix a 503 error?
Frustratingly, one of the main solutions for facing 503 error is simply to exit the page and try again later or to keep refreshing the page until it loads, in the hopes the issue will be resolved.
Which websites are down because of Fastly?
Dozens of major websites have faced 503 loading errors, supposedly due to issues with cloud service provider, Fastly.
The likes of Amazon, Reddit, Etsy, PayPal, Spotify, UK government websites, Twitch, Twitter, Deliveroo and Pinterest have all been hit by the outage.
Global news outlets such as The New York Times, The Independent, The Guardian, The Financial Times, USA Today and CNN have also been impacted.
Is PayPal down?
PayPal is among the dozens of major websites that faced an outage today due to an error with global cloud server, Fastly.
If you tried to access PayPal and were met with a 503 error page, it's likely this was due to today's worldwide internet issues.
Fastly has announced that its global network is "coming back online" but warned that sites may still be slow to load as things get back up and running.
Is Etsy down?
Etsy has also faced delays and 503 errors today due to an issue with global server, Fastly.
The Etsy Status Twitter account alerted users that they were "experiencing issues" with the online marketplace and later announced that incident was resolved.
You should be able to access Etsy now but Fastly has warned that loading may still be slow today as things return to normal.