Aldi's bargain party cooler guarantees to elevate your garden party to the next level
Cheers!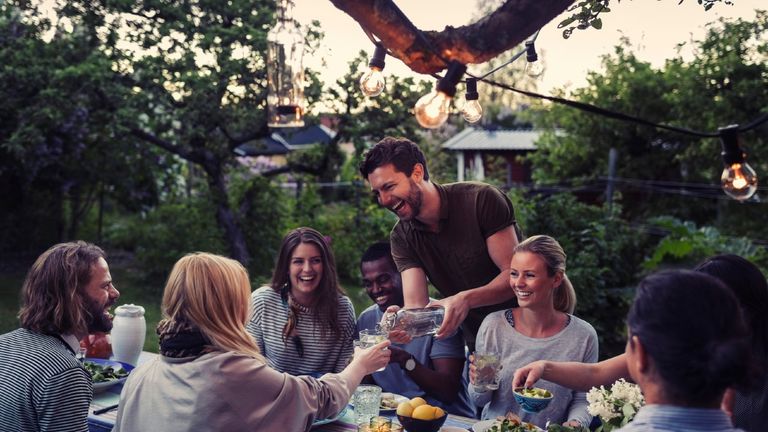 (Image credit: Maskot / Getty Images)
Aldi has brought out a new party cooler as part of their special buys range and fans are loving the new product as it looks to be the essential purchase of the summer.
Aldi's special buy range has had some fantastic items recently, particularly when it comes to outdoor furniture and appliances. Fans went wild for the legendary Aldi egg chair and the brand's rattan garden bar that will make your al fresco dreams a reality. And it appears that Aldi has done it again as they launch the perfect drinks cart cooler that promises to keep your drinks cool even on the hottest summer days.
The Vitinni party cooler is part of Aldi's new special buys range and fans just can't get enough of the bargain item.
An image of the new product on Aldi's social media page read, "When the party is poppin' but you're spending most the night running to the fridge. Our Party Cooler's got your back. Available online now. #AisleOfAldi #ILoveAldi"
The £199.99 cooler is the perfect portable product that keeps drinks cool during the summer months and allows users to enjoy cold beverages while spending time in their garden. Similar items on the market typically retail at a significantly larger price.
---
Aldi's Vitinni Party Cooler | £199.99
Aldi's Vitinni Party Cooler | £199.99
The Vitinni party cooler is designed with stainless steel and features two side tables and inner and outer storage baskets. The portable appliance has four wheels and a handle that means it can be used outside. The cooler can hold 50L of drinks which is rather a lot of booze!
Fans are loving this product and many have flocked to Aldi's latest post to share a comment, one said, "This is a special buy that I can get on board with." Another fan commented, "outside drinks cooler! Hells yeah."
Looks like Aldi are on to a winner, roll on summer nights in the garden!