White Hot trailer—everything we know about the upcoming Abercrombie & Fitch Netflix documentary
The new trailer for White Hot: The Rise & Fall of Abercrombie & Fitch takes us behind the scene of one of the most iconic American fashion brands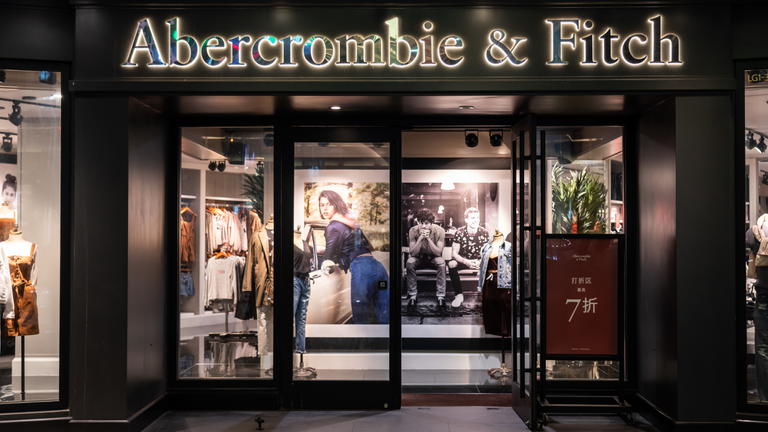 (Image credit: SOPA Images / Contributor)
A new Netflix documentary is set to take a deep look at one of the most iconic fashion brands of the late 1990s and early 2000s, Abercrombie & Fitch.
White Hot: The Rise & Fall of Abercrombie & Fitch focuses on the company's exclusionary practices—which, folks at the helm of the business never directly refuted and eventually led Abercrombie & Fitch to the Supreme Court.
The White Hot trailer for the documentary, which is set to be released on the streaming platform on April 19, looks incredibly compelling, featuring interviews with former employees and models, executives and industry insiders.
"Abercrombie & Fitch conquered malls in the late '90s and early '00s with gorgeous models, pulsing dance beats and a fierce scent," reads an official press release about the production. "But while the brand was running white hot, its popular 'All-American' image began burning out as controversy came to light surrounding its exclusionary marketing and discriminatory hiring."
Watch the White Hot trailer...
---
"Abercrombie & Fitch said, 'We go after the cool kids. If they didn't look a certain way, they didn't belong in our clothing'," one of the folks featured in the trailer says. "Are we exclusionary? Absolutely."
That sort of behavior obviously led to a number of lawsuits, including a 2004 class-action that resulted in a $40 million settlement and a revision of the company's hiring practices. The production will also explore a 2009 lawsuit brought forward by a teen who applied for a job and was told that her hijab violated the store's look policy.
"This film is for everyone who came of age in those years when the brand and its exclusionary vision of what it meant to be 'all-American' were touchstones in the culture," the documentary's director and producer Alison Klayman said to PEOPLE (opens in new tab). "While today many brands are trying to associate themselves with diversity and social justice, it's sobering to recall how successful Abercrombie got with its undisguised embrace of white elitism. It's my hope that by taking a clear-eyed look at Abercrombie's rise and fall we can see ourselves a little more clearly in the present too."
Anna Rahmanan is a New York-based writer and editor who covers news, entertainment, lifestyle, culture, food, travel and more. Read more of her work at annabenyehuda.com.