Which Popular TV Presenter Doesn't Want Her Husband To Do Strictly?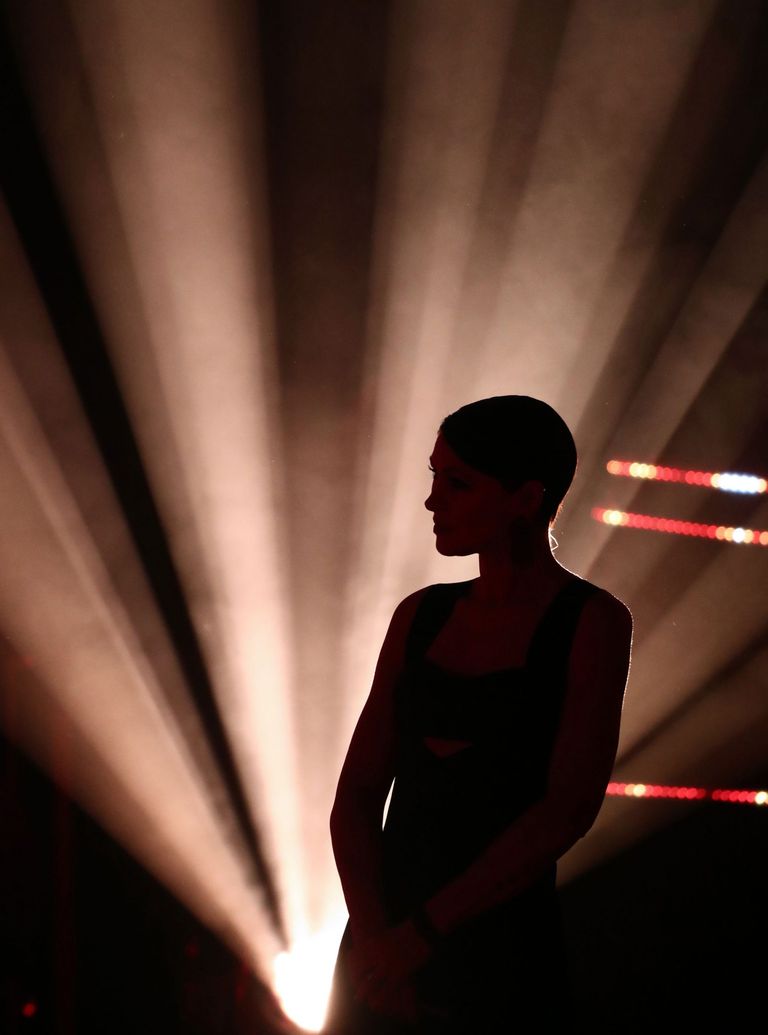 (Image credit: Rex Features (Shutterstock))
By Amy Hunt
The supposed 'Strictly curse' has left many couples ruing the day their partner ever signed up for the popular BBC show.
It's suggested that the 'curse' leaves many couples in trouble after one of them takes part in the show. Louise Redknapp is the latest TV personality to become embroiled in split rumours following her turn on the show as speculation rises that she and her husband of 19 years, Jamie, have seperated.
So now, one popular TV presenter has openly admitted that she'd rather not have her husband take part in the programme!
Emma Willis, who presents the Voice UK and is currently hosting reality TV show Big Brother, has revealed that she'd have her reservations about husband Matt taking part in the show - mostly because of the gorgeous, talented (and scantily clad) ladies he'd be around.
Speaking to Heat magazine, Emma admitted, "One of my good friends is always saying to me, 'Let him do it'. And I'm like, 'No, he is not dancing with those fit girls.'
But she also admitted that she'd be more than happy to relent if musician Matt wanted to take part. She said, "But if Matt wants to do it, he can. In fact, I do say to him every now and again, 'Go on, get your sequins on'. And his reply is, 'No.'
Emma Willis Strictly Come Dancing confession: "If he really wanted to do it, would I say no? Of course not. I'd just have my eye on him. I love him, but I would be jealous on the inside if it happened."
"Of course, the paranoid woman in me, which I'll hold my hands and say I am thinks, 'I was joking, but I'm not sure I want you grinding up against a really hot female.'" - now that we can all relate to!
However, the popular presenter did reveal that if he were to take part, she'd be keeping a close watch on her husband of nine years. Emma even said she'd prefer for the pair of them to take part together, saying, "But if he really wanted to do it, would I say no? Of course not. I'd just have my eye on him. I love him, but I would be jealous on the inside if it happened. Part of it is because I want to be able to dance like that myself. Maybe we should both go on it."
Now that we'd love to see!
Although we won't be seeing Emma (or Matt it seems!) on this year's Strictly Come Dancing, there are a whole host of famous faces rumoured to be signed up to take part in this year's series. The rumoured line-up is lead by frequent This Morning host and Loose Women star Ruth Langsford, who has always said she'd love a chance to appear.
There is also speculation that the BBC are fiercely fighting to bag Coleen Rooney as a contestant too, and rumours have been rife that celebrities from Theresa May, to Aiden Turner and Zara Philips are also set to take part in Strictly this year. Can youo imagine the PM doing a Paso Doble with Pasha?!
If it were down to us, we'd have them all!
But, amid all the speculation, it seems we'll finally know for certain which celebs will compete on the programme this year on Monday 7th August, as rumour has it that the very first celebrity contestant will be announced on this day. So keep your eyes peeled to find out exactly who will be donning their sequins and hitting the dancefloor this year!