Waitrose Christmas advert pokes fun at popular John Lewis ad - take a look at the best Christmas adverts of 2018 so far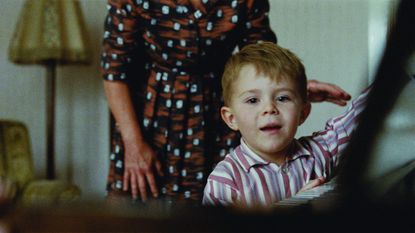 In recent years, Christmas adverts have become almost as much a part of the festive season as the frantic Christmas shopping, the all-important lunch, and festive decorations.
John Lewis led the way some years ago, wowing everyone with their emotional 2011 advert showing a young boy who couldn't wait to give his parents their gifts.
And since then, a huge range of retailers have done the same - depicting heartfelt messages of the true meaning of Christmas, or, more comical skits revealing how hectic a time December can be for many of us.
But whether they're funny or heartwarming, we always look forward to seeing what the likes of Sainsbury's, Tesco, and Aldi come up with, and this year is no exception.
So which Christmas adverts are our favourite this year? Take a look at our pick of the best so far...
Christmas adverts 2018
Waitrose Christmas advert 2018
For this one, partners John Lewis and Waitrose have actually teamed up, for a cheeky, tounge-in-cheek festive ad. The Waitrose advert begins with a young girl, telling her parents to come in to the living room to watch the much-awaited John Lewis Christmas advert - one of the most popular of the entire season.
But it seems the pair aren't actually overly fussed by the shop's latest offering, featuring Elton John (below), hilariously fast-forwarding through the two minute clip.
In fact, the pair appear to be anxious to get back to their Christmas food - from none other than Waitrose, of course. Almost as soon as they finish, the man asks, "Stollen?", to which the woman happily replies, "Good idea".
At the end of the 40-second advert, we witness the pair chatting, with the dad cheekily saying, "I prefer the one with the penguin" - talking about John Lewis' adorable 2014 ad, starring Monty the Penguin.
https://www.youtube.com/watch?v=TCbVvPL_pNg
John Lewis Christmas advert 2018
The Boy and the Piano is one of John Lewis' most heart-warming tales yet. It tells the story of how the gift of a piano completely transforms one boy's life. That boy being a little Elton John.
It's told backwards, so we start with Sir Elton at his very first piano, playing one of his most iconic tunes, Your Song.
As the music plays, we then travel backwards in time, revisiting key moments in his epic career, which sees Elton start to be played by actors – all transformed by convincing prosthetics.
Elton said of the ad, "The John Lewis Christmas campaign has so many warm memories for me and my family. It's been a lovely opportunity for me to reflect on my life in music and the incredible journey I have been on, and how first playing my Grandmother's piano marks the moment when music came into my life. The ad is absolutely fantastic and I've truly loved every minute of being a part of it."
https://www.youtube.com/watch?v=mNbSgMEZ_Tw
Marks & Spencer Christmas advert 2018
Holly Willoughby is the star of the show in Marks & Spencer's new Christmas advert, all about the festive season's must-haves. The minute-long offering sums up pretty much everything we love about the holidays, including parties, comfy pyjamas, and even Bridget Jones films!
The advert ends with Holly sat perched on a bus stop in the snow, alongside a dressed-up fairy, who tells her "Love that coat", refering to her chic purple outfit. Holly then whispers, "M&S", while the fairy replies, "Really?"
The 'Must-Haves' advert has even inspired people across the UK to offer up their thoughts on their Christmas must-haves. One customer wrote on the M&S Twitter, 'I would say spending time with the family, having a few Baileys and pigs in blankets is a must have'.
While another wrote, 'What makes Christmas? Carols, amazing food, cold, crisp days, warming fires and drinks, Christmas trees...' We couldn't agree more!
https://www.youtube.com/watch?v=7N5289TlEps
Heathrow Christmas advert 2018
Now this Christmas advert is utterly adorable. Heathrow's offering this year tells the tale of two bears - who are clearly celebrating the festive season far away from home.
However, things just aren't the same, with the pair deciding to video chat with their famiily back home, only to be left sad that they aren't there with them.
And so, the bers decide to hop on a flight (Heathrow, of course), to be welcomed back home by their loving family and friends. So sweet!
https://www.youtube.com/watch?v=s5TkTj7Lqec&t=6s
Sainsburys Christmas advert 2018
For parents, not much sums up Christmas more than the annual school play, and the Sainsbury's advert this year takes a look at the heartwarming annual tradition in the most adorable way.
As the ad starts up, we witness a nervous looking young girl, Tia Isaac, dressed as a star, take to the microphone at the centre of the stage, to tentatively start singing the classic 90s song, You Get What You Give.
But after noticing her mother out in the audience, the schoolgirl looks determined to sign the song, just for her.
And as her school-friends begin to join her on stage, dressed in a range of weird and wonderful outfits including a TV set featuring the Queen and a plug, she grows in confidence, eventually belting out the song without a care in the world.
Amazingly, the Sainsburys Christmas advert was actually directed by the director of the hit film, The Greatest Showman, Michael Gracey - so it's no surprise it's a good one!
He said, "I was honoured to be part of bringing Sainsbury's new Christmas campaign to life. Fuelled by the passion and talent of an incredible cast and crew, we set out to craft an ad that embodies the joy and imagination of the festive season."
https://www.youtube.com/watch?v=tvXBbsRU83Q&feature=youtu.be
TK Maxx Christmas advert 2018
The TX Maxx Christmas advert is slightly more uncoventional - but lots of fun. Whilst shopping in the store, one lucky woman stumbles upon a stocking hidden behind some other products.
But it just so happens that the stocking is no ordinary Christmas gift - in fact, it's never-ending. The woman quickly hurries home with the unusual present, and it continues to provide amazing gifts for her family the whole year round.
The ad ties in with TK Maxx's next festive campaign, where real-life shoppers can pick up a Neverending Stocking themselves, in stores across the country now, or via the online prize draw. If you do stumble upon one, you'll get a free gift every month until next Christmas. But be quick, as they won't be around forever...
https://www.youtube.com/watch?v=G3WKzrxB7wQ&feature=youtu.be
Aldi Christmas advert 2018
For 2018, Aldi have brought back their popular Kevin the Carrot character - and this year, he's facing even more danger than last year. As the ad unfolds, it's revealed that the Wicked Parsnip (yes, really), has captured Kevin's family, and is holding them hostage in a tower.
But just like last year, Kevin proves he's not afraid of anything, and makes his way across a Christmas dinner table full of obstacles to eventually rescue his wife and kids from the clutches of the parsnip. We reckon kids will love this one...
https://www.youtube.com/watch?v=69Cg_ez7d1U
Boots Christmas advert 2018
One of the first to be released, this year's advert from Boots (opens in new tab) tells the touching story of the bond between a mother and daughter. At the beginning, viewers will witness the typical mum/daughter scenarios - stealing perfume, mum getting her daughter to wipe her make-up off before a night out.
But when Molly, the daughter, see her mum Clare performing in a local choir in town - she's suddenly struck by the perfect present to give her mum, that bonds them together again on Christmas Day.
https://www.youtube.com/watch?time_continue=2&v=9z6KIlJaACw
So which Christmas advert is your favourite so far?
Amy Hunt is an experienced digital journalist specialising in homes, interiors and hobbies. She began her career working as the features assistant at woman&home magazine, before moving over to the digital side of the brand where she eventually became the Lifestyle Editor up until January 2022. Amy won the Digital Journalist of the Year award at the AOP Awards in 2019 for her work on womanandhome.com.