Boots release emotional new Christmas advert about the bond between a mother and her daughter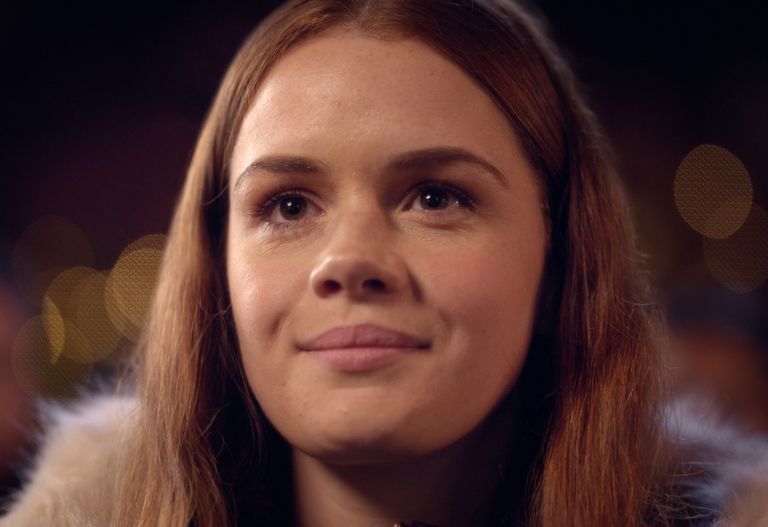 By Amy Hunt
We're now officially on the countdown to Christmas, which means the return of the ever-popular, long-awaited Christmas adverts!
The ads are slowly trickling in, from the likes of Tesco, Aldi, and Littlewoods, but one newly released advert centres around a particularly emotional subject.
Boots have just released their Christmas advert, which focuses on the relationship between a mother, Clare, and her daughter Molly, all set to the touching soundtrack of Robbie William's song 'She's The One' - adapted in the ad to 'She's Me Mum'.
The minute-long short film begins with Clare attempting to style Molly's hair, and continues, focusing in on those classic, daily mother/daughter situations.
(Boots UK)
Kicking off the ad, Molly walks in on her mum Clare crying her eyes out to a film on TV, which causes her to roll her eyes at her emotional mum.
Then, at one point, Clare runs out of her favourite perfume - only for Molly to sniff her wrist, clearly having stolen the last few drops of the scent. Which we imagine is a scenario many mothers will relate to...
(Boots UK)
Next, we see Molly heading down the stairs all made up ready for a night out with her friends. However, mum Clare quickly puts a stop to that, waving a pair or make-up wipes on her face to get her to remove it before heading off.
(Boots UK)
But everything changes when Molly spots her mum taking part in a choir performance in the town centre, herself made up in some classic red lipstick.
(Boots UK)
(Boots UK)
Closing out the advert, viewers witness Molly and Clare sitting by the Christmas tree, presumably on Christmas Day, when Molly hands her mother a small gift. And inside? A tube of red lipstick alongside a note reading, "Keep singing".
(Boots UK)
The sweet moment is then accompanied by the touching tagline, "Get them something that says you get them" - with the image of the mother/daughter duo hugging in the background. Aww - it's sure to warm the hearts of even the biggest Scrooge's out there!
(Boots UK)
https://www.youtube.com/watch?v=9z6KIlJaACw&t=2s
According to the Independent, the Boots Christmas advert will premiere on TV on 10th November, during The X Factor.
Which other Christmas ads are you looking forward to seeing?