'Stunned': Anton Du Beke Responds To Brendan Leaving Strictly - And Fears He Could Be Next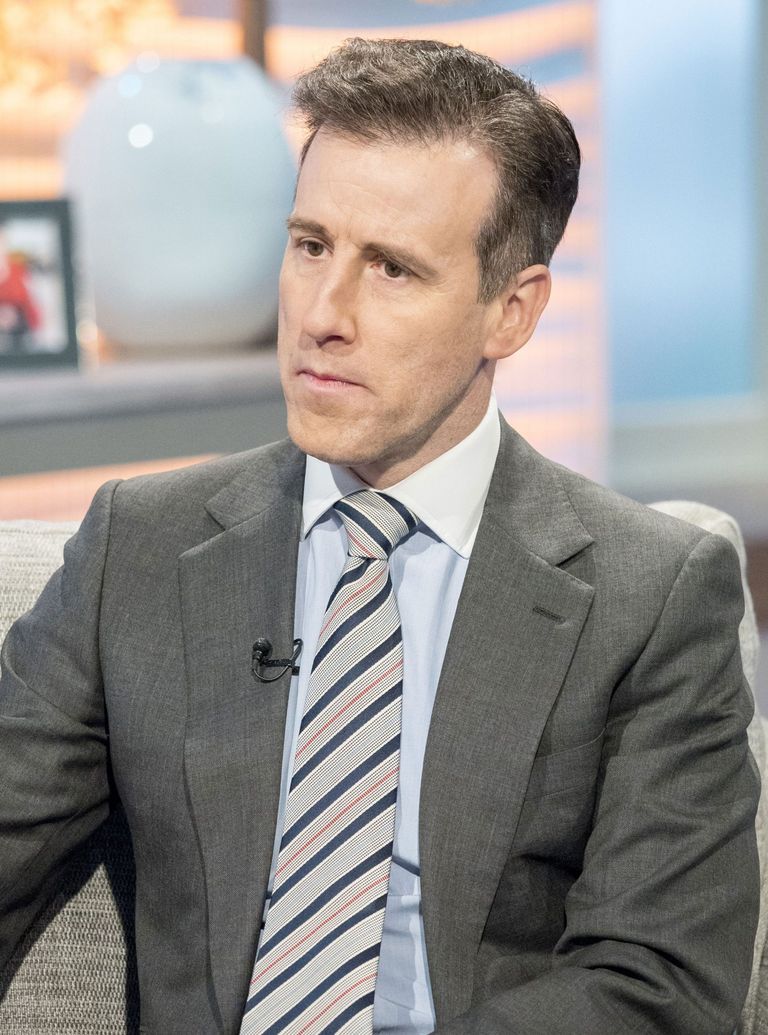 Anton Du Beke has finally shared his verdict on Brendan Cole's recent exit from Strictly - and admitted that it came as a huge shock.
The dancer is one of the only Strictly pros who has been with Brendan from the very beginning of the show. So it's no surprise that the news of Brendan's exit has hit him hard.
Speaking live on yesterday's Lorraine, the 57-year-old confessed that the revelation had left him "stunned".
He went on to say that losing Brendan from the series felt like losing a "brother-in-arms", after so long sharing the stage together.
MORE: 'I'm In Shock': Emotional Brendan Cole Reveals The BBC Have Dropped Him From Strictly After 13 Years
Discussing Lorraine's interview with Brendan, Anton said, "It was one of the saddest things I've watched on telly. I was heartbroken for him, for me a little bit as well,
"I'm going to miss him enormously. I can't begin to tell you. There's something about being with Brendan on the show and having been there since the beginning. There's only a few of us left!
"I've known Brendan for a long time anyway and we've been friends for many, many years. And being on the show together was lovely for me. You've got a brother-in-arms sort of thing."
Understandably, it's been said that the news of Brendan being dropped has left some of the other professional dancers concerned about their own Strictly fate.
And Anton confessed to Lorraine that he doesn't yet know what's going on with his own position on the show. However, he did admit that it's always a phone call he always dreads.
Of his place on Strictly, he admitted, "You never can [take it for granted]. I feel the same every year after the series has finished. You do go, 'OK well we'll just have to wait now and see'.
"We don't really know what's going on. It sounds so sort of disingenuous. And I don't mean it to, but it's the way it works. They call everybody at about the same time and then the discussions start.
"The one thing you do know immediately with a phone call like that is whether you're not going to be asked to come back. And that's a phone call you dread and never want.
"To the positive, it's a sort of a scenario where we get invited to come back and then we go into contractual discussion. All being well, you don't get the other phone call. That one you don't want. No one wants that phone call."
Anton also shared his thoughts on Brendan's future career now that he will no longer be on the BBC show.
When questioned about the rumours that he could head to America's Dancing With The Stars (their version of Strictly), Anton said, "He certainly could do it. He's very able to and he's a big personality, that's something he could do.
"I think he'd be an asset to any show that he went onto quite frankly. I think he's a fabulous boy, I love him deeply."
Following Brendan's dismissal from Strictly, rumours have already begun circulating about who might replace him.
Given that the show has already welcomed two professional couples, (Karen and Kevin Clifton, Katya and Neil Jones), many think another pro's partner could be the answer.
Already, dancer Oti Mabuse's husband Marius Lepure has been tipped for the role. And he'd certainly make a good fit!
The 35-year-old has already taken part in the show as a backing dancer, and has won the third place accolade in the World Cup Latin freestyle in 2014.
He's also currently taking part in the Strictly Come Dancing tour. So will he join the ranks in September? Only time will tell…