Jamie Lee Curtis shares her battle with addiction in moving message to fans
The Hollywood actor celebrated 22 years of sobriety in an inspiring Instagram post.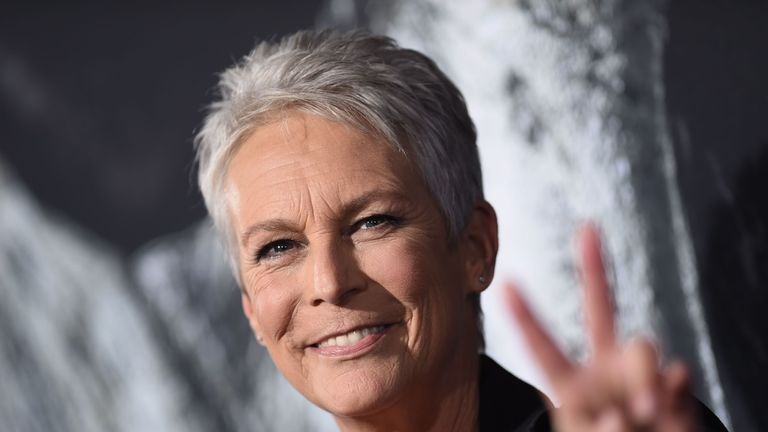 (Image credit: VALERIE MACON/AFP via Getty Images)
By Emma Dooney
Jamie Lee Curtis celebrates 22 years of sobriety in a candid Instagram post. 
The Hollywood actor shared a throwback photo of her drinking days with her 3 million followers, in which she can be seen smiling with a shot glass in her hand and a liquor bottle at her foot. 
But behind the jolly expression, Jamie Lee was writhing in the throes of addiction. 
"A LONG time ago… In a galaxy far, far away… I was a young STAR at WAR with herself," Jamie wrote. 
"I didn't know it then. I chased everything. I kept it hidden. I was as sick as my secrets." 
The Freaky Friday star began her sobriety journey in 1999, after becoming dependent on painkillers and alcohol. 
For years she managed to hide the disease from those close to her, but as she entered her tenth year of addiction, the cracks in her mask started to show. She became less focused on concealing it and more fixated on feeding it, going as far as stealing her sister's prescription medication.
"I wrote her a letter and I said, 'I've done a terrible thing, and I've stolen your pills from you, and I'm sorry,'" Jamie said. "When I came home that night, I was terrified that she was going to be so angry at me, but she just looked at me and put her arms out and hugged me and said, 'You are an addict and I love you, but I am not going to watch you die.'" 
That was one of the many lightbulb moments that led Jamie closer towards the path of recovery. Just weeks before, a family friend had caught her washing Vicodin tablets down with wine. "I heard this voice: 'You know, Jamie, I see you. I see you with your little pills, and you think you're so fabulous and so great, but the truth is you're dead. You're a dead woman.'"
More from woman&home:
Now that her secret was no longer safe, Jamie knew it was only a matter of time until she was forced to address the issue. 
After reading an article on the painful effects of addiction, she was inspired to take action and regain control of her life. She found the courage to attend her first recovery meeting and has remained sober ever since. 
"With God's grace and the support of MANY people who could relate to all the 'feelings' and a couple of sober angels...I've been able to stay sober, one day at a time, for 22 years." 
Jamie wrapped up her poignant message with some words of support for those who are also battling addiction. "To all those struggling and those who are on the path…MY HAND IN YOURS."