Is Firefly Lane a true story?
Who else can't help wondering if the Netflix hit is based on real-life?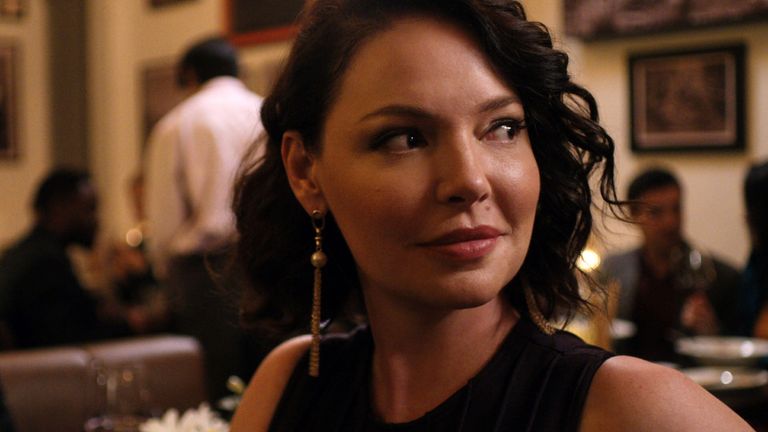 (Image credit: Credit: BRIGHTLIGHT PICTURES / Album via Alamy)
Those who have raced through Firefly Lane on Netflix might well have been asking themselves - is Firefly Lane a true story? Focusing on Tully (played by Katherine Heigl) and Kate (played by Sarah Chalke) and their 30-year friendship, from early childhood to adulthood, it's easy to see why some viewers might have started to wonder if any of it is fact. 
After all, the highs and lows of friendship are something most people have personal experience of, making the Netflix hit all the more relatable to viewers. The show is based upon the bestselling book from author Kristin Hannah, perhaps adding even more mystery about whether there might be some factual basis to the fictional plots. 
But is this actually the case? 
Is Firefly Lane a true story?
The twists and turns of Tully and Kate's friendship might be very familiar to us, culminating in a particularly dramatic funeral at the end of Firefly Lane. After which, we have yet another huge question - why do Tully and Kate stop talking? But we will have to wait patiently for confirmation from Netflix on what's next for Firefly Lane to find out more. 
More from woman&home: 
Best air purifiers - improve air quality in your home with our pick of the top models
Best pillow - for a comfortable, pain-free night's sleep whether you're a back, side or stomach snoozer
Best blenders - make smoothies, soups, sauces and desserts with blenders for every budget
Not only does the show sometimes deviate from Kristin Hannah's book, with some rather surprising Firefly Lane book vs show differences, but the book is not actually based on a true story. However, the Seattle-set novel the show is based on is thought to be partly inspired by Kristin's time growing up in the 1970s, as well as her experiences at the University of Washington.
In an intriguing 'Behind the Book' piece on her website, the Firefly Lane author revealed that: "This novel hits really close to home on a lot of levels, so there are plenty of correlations to my own life. First and foremost-the clothes."
She continued: "Yes, I remember wearing them all-elephant leg bell bottoms, tie-dyed T shirts, Earth shoes, shoulder pads, stirrup pants, leg warmers, and last but not least-polyester. And how about those hairstyles? Each one named after and forever immortalized by the celebrity who made it famous."
Why does Firefly Lane feel so familiar?
Perhaps the reason the show feels so familiar to so many viewers is the way it captures that sense of nostalgia. In her "Behind the Book" piece, Kristin also explained how she returned to her own past via Firefly Lane. 
"In these pages, I was able to return to my youth, the disco era, and drink Boone's Farm with my heroine…and tease my hair and dance to Madonna…and jump into my fictional suburban world and run carpool one more time."
"Not only does the story follow the friendship between two women, it also tracks the ever changing face of the Pacific Northwest. It also contains my most important and powerful message to date, and for that I am particularly proud. I can't wait to hear what readers think," she shared. 
And if you're keen to immerse yourself in the world of Firefly Lane even further - then it seems like that might just be possible. Opening up on her website, Kristin also disclosed how a few of the Firefly Lane locations that appear in the book actually exist in real life.
"Since I went to the University of Washington, I remember a lot of locations used in the book," she wrote. "Anyone interested in a Firefly Lane memory lane tour should try: The Last Exit coffee house (is it even still there?), Kels pub in Pioneer Square, which is still a great time, Starbucks in the Public Market, a ferry ride from Seattle to Bainbridge Island, Goldies tavern in the U District, Greek row at the University of Washington (I'm sure you can still find a ton of parties happening there on Saturday nights), and the view of Seattle at night from Rockaway Beach."
That certainly sounds like the perfect way to make some Firefly Lane memories whilst we wait to hear about a second season!
Emma is Senior Lifestyle Writer for Goodto.com, womanandhome.com and Myimperfectlife.com and she loves sharing the latest lifestyle, royal, celebrity and entertainment news. Before joining Future, previously TI Media, Emma was a Freelance Editor and before that a Publisher for an independent digital publisher. When she's not writing about the next big lifestyle trend, she enjoys cooking, long walks and watching as many crime dramas as she can!