The sequel to Firefly Lane—how Fly Away could inspire future seasons
Have you read the Firefly Lane book sequel yet?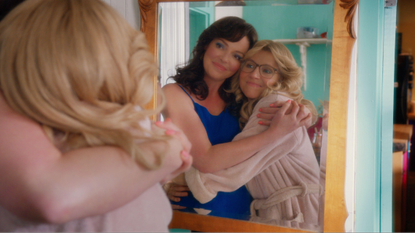 (Image credit: Credit: Netflix / The Hollywood Archive via Alamy)
The sequel to Firefly Lane by Kristin Hannah may well have got a lot of people talking after they reached the end of Netflix's hit adaptation.
The ending of Firefly Lane has everything we could ever want to watch unfold on-screen - drama, tension and definitely a lot of unanswered questions.
Based upon one of the best books, Netflix's Firefly Lane stars Katherine Heigl and Sarah Chalke as close friends Tully and Kate. Bonded together in childhood, their friendship grows in strength throughout the years until it reaches breaking point in the final episode.
Fans of the show will no doubt have been left wondering why Tully and Kate stopped talking and whether we'll ever get to the bottom of it in a potential Firefly Lane second season. Though book-readers may feel like they have a little extra insight, being clued up on all the Firefly Lane book vs show differences - and the explanation that is given for their estrangement in the novel.
The Firefly Lane book is certainly worth picking up your eReaders and losing yourself in the world of Tully and Kate - and so is the sequel...
Is there a Firefly Lane book sequel?
Netflix's Firefly Lane often deviates from the Firefly Lane book, with characters being added in, timeframes being adjusted, or even a particularly significant death being omitted. It's this which may cause people to wonder exactly how things could be different from the book if we do indeed get a season 2.
Having only covered part of Kristin's book, there's certainly plenty of material left to bring to life in the show. And Kristin didn't stop at one Firefly Lane novel when it came to telling Tully and Kate's story.
In her Firefly Lane sequel, Fly Away, Kristin goes into greater detail about what happens in the future - with some pretty shocking reveals...
What happens in the Firefly Lane book sequel?
Perhaps one of the biggest - and most heartbreaking - differences between the Firefly Lane book and the show is that in the book, Kate dies. In Kristin Hannah's Firefly Lane, Kate tragically passes away from cancer, but not before finally making peace with her friend after their estrangement.
She asks Tully to look out for her husband Johnny (they don't divorce in the book) and their children (the book depicts them having three).
In Fly Away, the Firefly Lane book sequel, the story follows Tully in the years following the death of her best friend. Fly Away follows Tully, Kate's daughter Marah and Tully's mother Cloud, also known as Dorothy, tracing their journeys past and present.
All three have lost their way, but can they manage to find the path back to each other?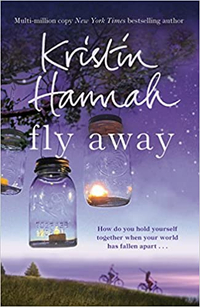 (opens in new tab)
Fly Away by Kristin Hannah | Amazon | £3.99 (opens in new tab)
This compelling sequel to Firefly Lane tells the story of three women, Tully, Marah and Cloud, who have lost their way and need each other - and a miracle - to transform their lives. After losing her best friend Kate, celebrity news reporter and presenter Tully doesn't know how to go through life without her. Whilst Kate's daughter Marah is still consumed with guilt and grief after her mother's death. And Cloud, child of the Sixties and Tully's mother, now wants to prove she can help her daughter. But first, she'll have to be forgiven.
What has Kristin Hannah said about the sequel to Firefly Lane?
In a past interview with Bookreporter.com, author Kristin was asked what inspired her to return to the world of Kate and Tully. She revealed: "I always knew that someday I would return to the world of FIREFLY LANE. It is the only book I've ever written where I knew that there was more to the story."
She continued: "Over the years, the characters nagged at me. Every once in a while, I would find myself turning over story ideas and asking the classic writer-question, "What if?" I just had to know why Dorothy was the kind of person she was and how Tully and Marah would survive without Kate. Because I lost my own mother when I was much too young, I know intimately that one person can sometimes hold an entire family together, and the loss of that person is devastating. It can take you years to get back on your feet. That's really the theme of FLY AWAY --- how to let go of someone you love and go on."
Are you tempted to read the Firefly Lane book sequel?
Emma is a Senior Lifestyle Writer with six years of experience working in digital publishing. Her specialist areas including literature, the British Royal Family and knowing all there is to know about the latest TV shows on the BBC, ITV, Channel 4 and every streaming service out there. When she's not writing about the next unmissable show to add to your to-watch list or delving into royal protocol, you can find Emma cooking and watching yet more crime dramas.