How to embrace the August 2021 new moon in Leo
Prepare to get in touch with your inner child during this lunar event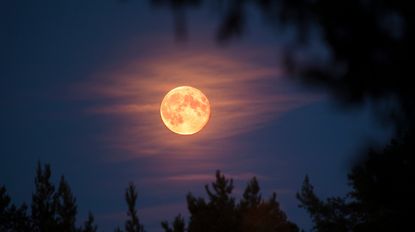 (Image credit: Dag Sundberg/Getty Images)
August is bringing a wave of Leo as the August 2021 new moon enters the roaring sign.
If you've been keeping up with your weekly horoscope, the idea of a new moon can offer a bit of luck, especially if you've been in a bit of a slump this Leo season. This celestial event is common, but as it enters the sign of Leo, astrologers are looking forward to the creative boost it's expected to bring.
This year, we've been granted a full calendar of 2021 Astronomy events and now we can add another one to our radar. August 8 is supposed to mark the moon's transition into the confident sign of Leo, but what exactly does that mean for us? We asked astrologers to give their starry insight on the upcoming lunar event.
What is the August 8 new moon?
Consider this new moon as the start of a new lunar calendar. According to astrologer and author of "This Is Your Destiny: Using Astrology to Manifest Your Best Life" Aliza Kelly (opens in new tab), "a new moon marks the beginning of the 28-day lunar cycle." It's also a point when the sun and moon meet at the same exact point in the zodiac. For about a month, the moon will remain in a zodiac sign, with this month being Leo. This does not always correspond to the zodiac season we are in.
Don't be surprised if you're feeling more tired during this period too, Aliza warns.
"There is no nocturnal illumination during the new moon. The moon is completely invisible during this phase, which means this lunar phase often feels like a warm, velvety embrace," she said.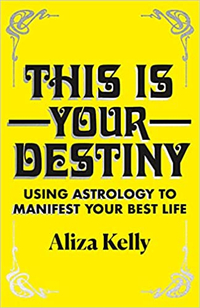 (opens in new tab)
"This Is Your Destiny: Using Astrology to Manifest Your Best Life" by Aliza Kelly $19.99 (opens in new tab) (£14.99 (opens in new tab)) | Amazon
Take a deeper look into astrology and how to turn it into a tool for manifestation. Featuring personal stories and exercises, this book aims to provide a clearer insight into the power of the stars.
What does the August new moon in Leo 2021 mean?
Since the new moon is considered the start of a fresh lunar cycle, astrologer Raquel Reyes considers it an "opportunity to wipe the slate and start anew." With the 2021 new moon being in Leo, in particular, we may feel a "burst of confidence and lots of warmth to our hearts," she added. "There's a vibration of confidence and self-cultivation that will help us validate ourselves in all of our projects and creative pursuits."
As some of us prepare our full moon ritual, this new moon in Leo may provide us a boost in creativity, allowing us to reconnect with our creative side. Aliza also adds that this period will be the ideal time to hone in on our inner child and focus on self-care.
"Be sure to honor the new moon by taking some time to connect with yourself through journaling, breath work, or lighting a special candle," she told us. "Reflect on your gratitudes, as well as your existing aspirations and desires. Give yourself plenty of space to dream, will, and create. Fundamentally, this New Moon is all about pleasure, play, and joy so, at the end of the day, make sure you're having fun!"
When is the next new moon 2021?
The lunar cycle lasts around 28 days, which means we can expect to stay in the Leo new moon for about a month. From there, the new moon will transition into the next zodiac sign in the calendar: Virgo. Raquel also states the next corresponding new moon like this one won't occur again until February 16, 2022, so take advantage of the lighthearted and childlike wonder that the August new moon in Leo brings this season.
Rylee is a U.S. news writer who previously worked for woman&home and My Imperfect Life covering lifestyle, celebrity, and fashion news. Before joining woman&home and My Imperfect Life, Rylee studied journalism at Hofstra University where she explored her interests in world politics and magazine writing. From there, she dabbled in freelance writing covering fashion and beauty e-commerce for outlets such as the TODAY show, American Spa Magazine, First for Women, and Woman's World.