These bestselling Lay-Z inflatable hot tubs are finally back in stock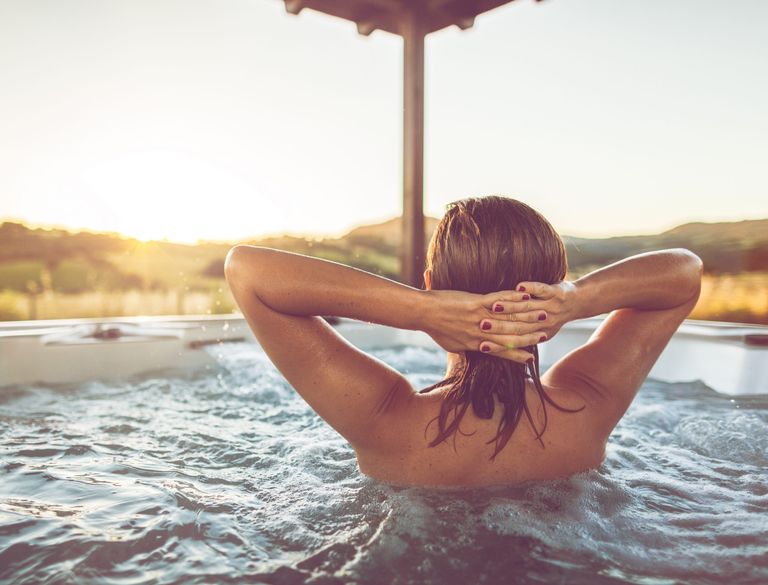 If you're in the market for an inflatable hot tub but keep missing out, then you might just be in luck.
Inflatable hot tubs have been selling out everywhere, and for good reason.
Should I buy a hot tub?
Now we're confined to our homes and don't know how long lockdown will last or what our summers will look like, adding a hot tub to your back garden has never sounded more appealing.
Having your very own haven to relax in whenever you want is a great argument for buying a hot tub, but add in the uncertainty of what this summer will look like, and the choice becomes even easier.
As health minister Matt Hancock says foreign holidays are 'unlikely' in 2020, adding a hot tub to your garden could be a very wise move indeed.
As they're cheaper and easier to put together, inflatable hot tubs have been one of the biggest hits of isolation purchases, with Very selling out of all of its stock.
What is the best affordable inflatabble hot tub?
While usually there's quite of offer at most retailers, they've all been selling due to the current lockdown and the wonderful weather so you might not be spoiled for choice.
However, Lay-Z is the UK's bestselling inflatable hot tub brand so given how happy customers are with their pruchases, you might want to invest on one of the models Lay-Z has to offer.
What hot tubs are still in stock in the UK?
While finding hot tubs still in stock during lockdown is harder than you might think, we found a few models in stock - but you better hurry!
SHOP NOW: Lay-Z-Spa Cancun 2- 4 Person Hot Tub, £320, Argos
SHOP NOW: Lay Z Spa Bali 2-4 Person LED Hot Tub, £400, Argos
As we approach the summer months without knowing the fate of our holidays abroad, we might just have to make the most of the back garden spa this year…