Davina McCall says public reaction to Sarah Everard's disappearance is damaging to 'men's mental health'
Davina McCall has been widely criticized for her recent comments on the reaction to Sarah Everard's disappearance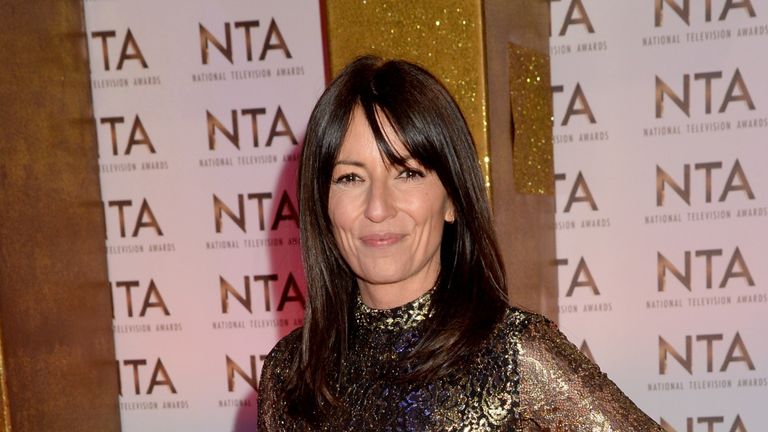 (Image credit: Dave J Hogan/Getty Images)
By Emma Dooney
Davina McCall has been heavily criticized for her recent statements on the disappearance of Sarah Everard, in which she slammed the public's reaction as 'fear mongering'.
The TV presenter took to Twitter to join a trending discussion on women's safety, which has centered on the systematic misogyny that underlies our society. She expressed concerns that the focus on sexism could be damaging to 'men's mental health' and referred to femicide as 'rare'.
A broad discussion has unfolded online over the past few days on women's safety in public, with countless women sharing their experiences of harassment. The ongoing conversation has highlighted the prevalence of this problem and the failure of men to accept responsibility for their actions.
More from woman&home:
• Best pillow for a comfortable, pain-free night's sleep
• Best yoga mats for beginners, better balance, meditation, and high-impact moves
• Best kindles for digital book lovers – we help you decide which one to buy
A UK police officer was arrested on suspicion of kidnapping and murdering a London woman who disappeared while walking home.#SarahEverard was 33.Human remains have been found in the search. The case has sparked outcry: "We should not feel afraid to walk the streets." pic.twitter.com/DizGKwM90CMarch 11, 2021
See more
In response, a number of male allies have acknowledged their privileged position in society and asked how they can help women to feel safer. Several 'Reclaim These Streets' vigils have also been organized across the UK to pay respect to Everard's life and to show solidarity with all the other women who have been victimized by gender-based violence.
Davina raised her concerns that the public's response to Everard's disappearance may be damaging to men's mental health.
"Men's mental health is an issue as well. Calling out men as dangerous is bad for our sons, brothers, partners," she said. The Mask Singer host also dismissed the prevalence of femicide, writing, "Female abduction/murder is extremely rare."
Female abduction / murder is extremely rare. Yes we should all be vigilant when out alone. But this level of fear-mongering isn't healthy. And men's mental health is an issue as well. Calling all men out as dangerous is bad for our sons, brothers, partners.March 12, 2021
See more
Davina's statement sadly isn't true - a woman is murdered every three days in the UK, according to the 2018 Femicide Census. Statistics revealed that 188 women were victims of homicide in Wales and England between April 2019 and March 2020. The number of women killed by men every year since 2009 has remained disturbingly consistent, averaging between 124 and 168.
"I wouldn't walk home alone in the dark," Davina went on. "And lots of men I know wouldn't either...because there are some (very few relatively) bad people out there."
Her comments were met with a wave of backlash, with many Twitter users calling out the misinformation in Davina's statements.
"Female murder isn't rare. Rape isn't rare. Domestic violence isn't rare," said Terri White, editor-in-chief of Empire magazine. "We have an epidemic of violence against women (by men) in this country and this is so unhelpful and hurtful to every woman who's been abused, assaulted, harassed, beaten, raped, or yes, killed."
Emma is a news writer for woman&home and My Imperfect Life. She covers the Royal Family and the entertainment world, as well as the occasional health or lifestyle story. When she's not reporting on the British monarchy and A-list celebs, you can find her whipping up vegan treats and running the roads to cheesy '90s pop music...but not at the same time, obviously.