In the wake of Sarah Everard's disappearance, men are finally asking how they can help women feel safer
The case of Sarah Everard represents an overwhelming fear women shoulder every single day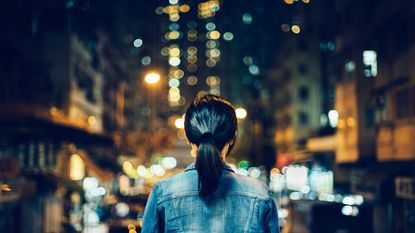 (Image credit: Getty Images)
woman&home newsletter
Sign up to our free daily email for the latest royal and entertainment news, interesting opinion, expert advice on styling and beauty trends, and no-nonsense guides to the health and wellness questions you want answered.
Thank you for signing up to Woman & Home. You will receive a verification email shortly.
There was a problem. Please refresh the page and try again.
The disappearance of Sarah Everard is deeply disturbing - but, for women, it isn't shocking. It's something we've visualized many times ourselves, whether the thought passes our mind for a split second, or we dwell in our imaginings for the entirety of a journey home, keys clutched in hand.
As women, we are hyper-aware of the fragility of our existence. The possibility of being assaulted, abducted, or murdered is embedded into our psyche on the first day of puberty, shaping everything from our bus route home to the timing of our workouts. The case of Sarah Everard represents an overwhelming fear we shoulder every single day. In light of these recent events, a virtual crash course in women's safety is underway on the forums of Twitter and Instagram, and, this time, it's men who are the ones taking notes.
Stop telling women to stay at home.Tell men to stay at home.Women are not the problem.#SarahEverard ❤️ pic.twitter.com/mWdEaKdRCAMarch 10, 2021
See more
The conversation took off after countless women shared their opinions on the chillingly relatable circumstances of Everard's disappearance. The 33-year-old marketing executive went missing in south London on March 3, during her walk home from a friend's house at approximately 9.30 pm. The journey by foot should have taken 50 minutes, but Sarah never made it to her destination. Yesterday the Metropolitan Police confirmed that human remains have been found in a wooded area near Kent. The discovery comes just hours after a police officer was arrested on suspicion of Everard's murder. It has yet to be confirmed what exactly happened to Everard, but an investigation is currently underway.
As a result of the case, male allies have taken to social media to seek advice for practical ways they can alleviate women's anxieties in public - and it's bringing to light a chronic injustice that lies beneath our supposedly 'equal' society.
'Is there anything us men can do?'
This Sarah Everard situation is really scaring me, because she literally spoke to her bf on the phone, wore really bright clothing, walked on a main road, was outside before 12am, and she still got killed? Do you know how scary as a woman it is to know that?March 10, 2021
See more
The conversation about Sarah Everard has only highlighted women's collective fear, with many women sharing their own negative experiences on their various social media platforms. Their stories are different and yet eerily similar, all reinforcing the depressing prevalence of this problem. These unfiltered discussions between women, which historically took place in private, are now unfolding on portable screens, and they have an important audience - men.
A number of men have acknowledged their privileged position and asked for advice on how they can help make women feel safer in public. Stuart Edwards, a paraplanner who lives less than five minutes from the site of Sarah Everard's disappearance, was one of the first to step up.
I live less than five minutes from where Sarah Everard went missing. Everyone is on high alert. Aside from giving as much space as possible on quieter streets and keeping face visible, is there anything else men can reasonably do to reduce the anxiety/spook factor?March 9, 2021
See more
In light of Sarah Everard, is there anything us men can do to make women feel more comfortable walking home or to look out for our friends? Advice very welcome.March 9, 2021
See more
Since then, others have tweeted similar requests, prompting hundreds - and in some cases thousands - of replies.
Slightly overwhelmed by the quantity and quality of these replies from dozens of women. If you've ever been unsure... ⬇️ https://t.co/OS9d41VC9HMarch 10, 2021
See more
In response, women have been sharing their suggestions on how to alleviate their fear. "If you're walking behind a woman, even at a distance, and it's dark, cross over to the other side of the road and walk there instead," Times journalist Hannah Al-Othman advised. "I've had men do this a couple of times and it's like a huge weight lifted."
Other women emphasized the importance of men publicly condemning misogynistic behavior. "Talk to other men about it, as many are oblivious," human rights campaigner Rebecca Vincent said. "If you witness even low-key harassment, call it out. Everyone pretends not to notice the creeps making women uncomfortable. It only emboldens them & normalizes the behavior."
The conversation seems to have struck a chord with men, many of whom have welcomed the opportunity to learn about how they can help. "I have always wondered that too," one user admitted in response to Stuart's question. "I always make sure that I don't inadvertently follow a woman on the same side of a street when there's nobody about. Apart from that, I haven't a clue."
The fact that you're aware & asking this is fantastic. Talk to other men about it, as many are oblivious. If you witness even low-key harassment, call it out. Everyone pretends not to notice the creeps making women uncomfortable. It only emboldens them & normalises the behaviour.March 10, 2021
See more
The weight of female responsibility
For centuries, the onus has weighed heavily on women to assume full responsibility for their safety. We bulletproof our bodies the moment we step outside, smuggling pepper spray and rape alarms in our tightly clutched handbags. We rewire our walking routes into mazes after dark, racking up thousands of extra steps to avoid isolated areas. We dart across dangerously busy roads, desperately trying to evade the silent stranger lurking in our shadows.
We sacrifice our money, our time, and, ironically, our safety, to fend off a threat that poses itself in every second person. Forced to face the risk of assault on a daily basis, women become fluent in a language of fear that can only be learned through full immersion. 'Don't get into that taxi' and 'don't stay out too late,' become phrases burrowed into our minds from a young age, nestling next to 'Don't play by the fire' and 'Don't touch the oven door'. These warnings are evenly doled out to protect our safety and, therefore, if we breach them, it's our fault if we get burnt.
And yet, even with all this conditioning, we still do not feel safe in society. The case of Sarah Everard has disturbed women across the UK and beyond, confronting us with the horrifying reality that we too could go missing on a well-lit walkway in a familiar area. We are reminded that no matter how many self-defense classes or roundabout routes we take, we will always feel vulnerable when traveling solo. As we exchange well-meaning safety tips in the aftermath of last week's incident, we are pricked once again with the uncomfortable truth that we are afraid of half of the population.
Reclaim These Streets: standing up to violence against women
As these eye-opening discussions continue online, people are preparing to take to the streets this weekend. A Covid-safe vigil, titled Reclaim These Streets, has been arranged to take place in Clapham on Saturday, to show respect to Everard and to raise awareness about violence against women in society.
"We believe that streets should be safe for women, regardless of what you wear, where you live, or what time of day or night it is. We shouldn't have to wear bright colors when we walk home and clutch our keys in our fists to feel safe," its organizers stated on the event's page.
In the meantime, the Met's investigation is ongoing. The suspect, who is confirmed to be a member of the police force, was arrested in Kent and is now in custody. He is currently being questioned about the disappearance, as well as a separate allegation of indecent exposure.
Following the announcement of the discovery of human remains, Met Police commissioner Dame Cressida Dick made a public statement about the case. "Sarah's disappearance in these awful and wicked circumstances is every family's worst nightmare," she said. "I know Londoners will want to know that it is thankfully incredibly rare for a woman to be abducted from our streets.
"But I completely understand that despite this, women in London and the wider public - particularly those in the area where Sarah went missing - will be worried and may well be feeling scared."
Enough
Everard's disappearance has undeniably left women feeling worried and scared - but it's also ignited another powerful emotion: anger. As women watch the developments of this story refresh on our news feeds, we are repeatedly hit with the reality of a threat that applies to us all. We look at Everard's face and we see our sisters, our daughters, our mothers, our cousins, our friends, our coworkers, and of course - ourselves.
With these recent online exchanges generating some productive learning, we hope that men can gain compassion for the experience of women in society and help to ease some of this pervasive anxiety. We hope that they will take on board the suggestions and apply them to their own life. We hope that they will acknowledge their own sexist behavior and call it out in others.
And most importantly, we hope that they can recognize and accept their privileged place in society. After all, we can't end inequality if half the population doesn't believe it exists.
Sign up to our free daily email for the latest royal and entertainment news, interesting opinion, expert advice on styling and beauty trends, and no-nonsense guides to the health and wellness questions you want answered.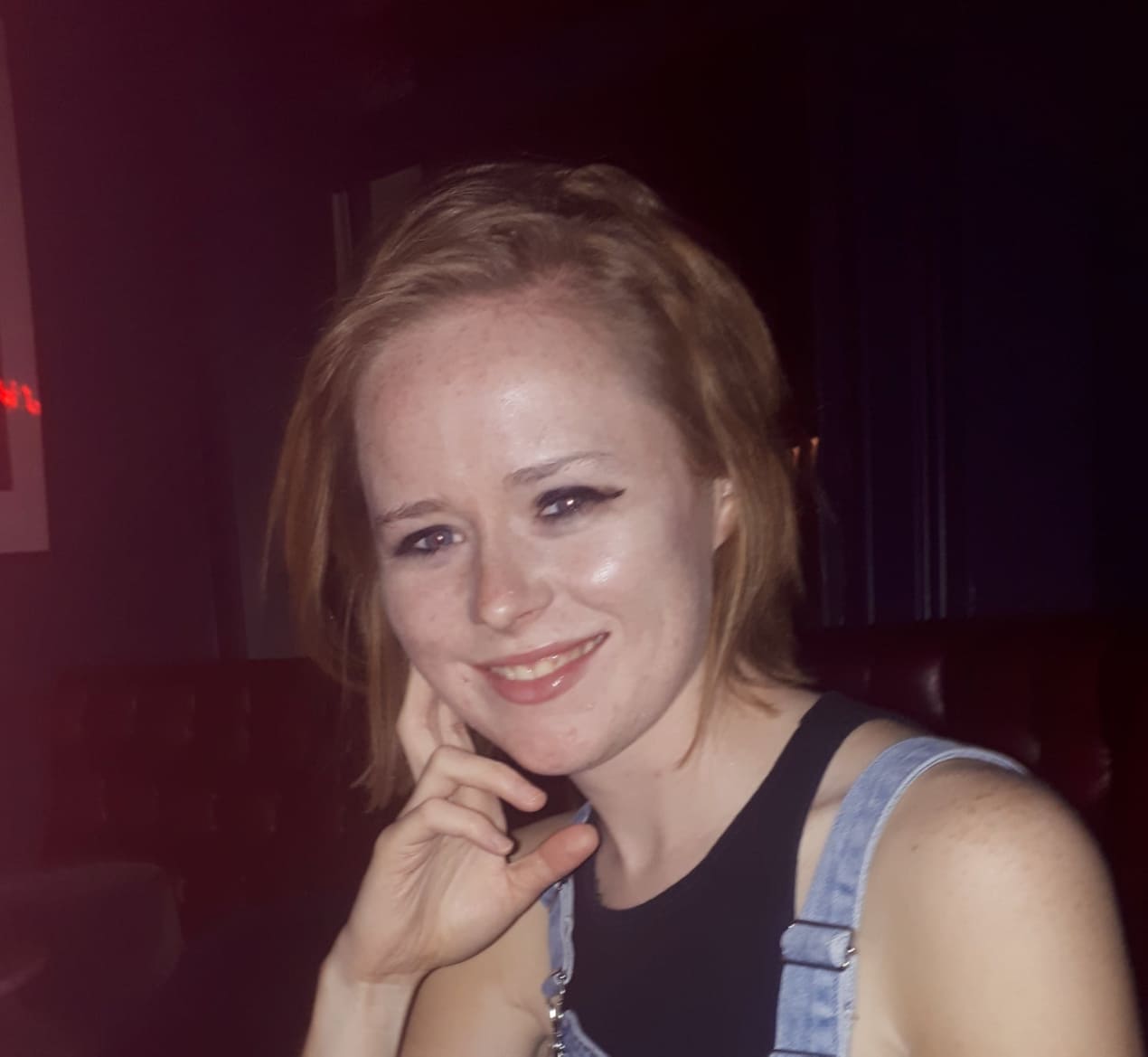 Hailing from the lovely city of Dublin, Emma mainly covers the Royal Family and the entertainment world, as well as the occasional health and wellness feature. Always up for a good conversation, she has a passion for interviewing everyone from A-list celebrities to the local GP - or just about anyone who will chat to her, really.
Emma holds an MA in International Journalism from City, University of London, and a BA in English Literature from Trinity College Dublin.