Trouble sleeping? This Himalayan salt lamp might help
Customers having trouble sleeping have praised the discounted Himalayan salt lamp for helping them nod off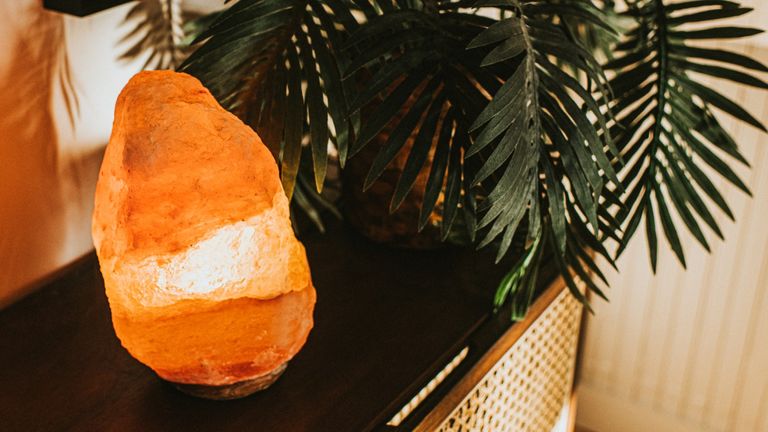 (Image credit: Catherine Falls Commercial/Getty )
By Emma Dooney
Let's face it, the past year hasn't exactly been good for our bedtime routine.
From chaotic multi-tasking to chronic stress, it can be hard to doze off soundly in the midst of a global pandemic.
Research has found that more than half of Brits have suffered from disrupted sleep since the first Covid-19 lockdown began, while two out of five people are experiencing vivid or graphic dreams. The phenomenon has prompted many folks to dabble in holistic remedies, including CBD-infused pillows and digital detoxes, as they look for that go-to cure for their puffy eyes.
And now, it looks like sleep-deprived shoppers may have found the unlikely answer to their exhausted prayers: a cheap-as-chips Himalayan salt lamp.
• Best yoga mats for stretching, meditation, beginners and advanced workouts
• Best pillow for a comfortable, pain-free night's sleep whether you're a back, side or stomach snoozer
• Best air purifiers to improve air quality in your home

Customers are taking to social media to sing the praises of the Himalayan Crystal Rock Salt Lamp by Needs&Gifts, after being wowed by its sleep-enhancing qualities. Available on Amazon at a 36% discount, the lamp is currently on sale for a mere £15.99.
It claims to perform a number of functions, including purifying the air, reducing asthma and allergy symptoms, and of course, improving sleep. While there is little scientific evidence to support these supposed benefits, the lamp has been endorsed by several shoppers who insist it has enhanced their slumber.
"The light is very conducive to sleep," one satisfied customer, who rated the lamp five stars, commented.
"Amazing," another person wrote. "The first day I got this lamp, my sleep was already improving, and I got to sleep a lot quicker than usual."
Others lauded its relaxation properties, which are apparently attributed to its release of negative ions into the air. "Such a lovely warm, calming aesthetic," one customer said.
While the legitimacy of this 'release of negative ions' remains unfounded, there's little debate about the lamp's soothing appearance. Its warm glow helps to create a calm atmosphere and is therefore likely to appeal to people with anxiety or stress.
Emma is a news writer for woman&home and My Imperfect Life. She covers the Royal Family and the entertainment world, as well as the occasional health or lifestyle story. When she's not reporting on the British monarchy and A-list celebs, you can find her whipping up vegan treats and running the roads to cheesy '90s pop music...but not at the same time, obviously.