How to set up an Apple Watch: simple tips to get the most from your fitness tracker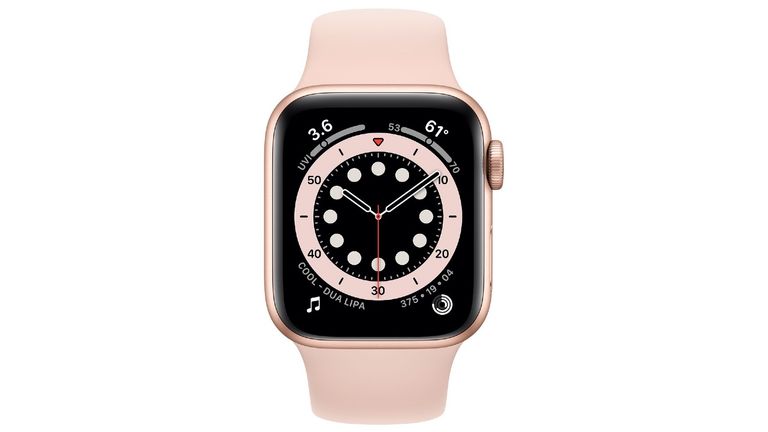 If you've taken the plunge and, bought one of the best fitness trackers on the market, you've bought the Apple Watch. The next step is to learn how to set it up. You'll want to get the most out of it once you're wearing it, after all.The great news is that it just takes a few simple steps to set the watch up and get started, as we explain below.
Before you start, in order to sync your watch properly (and have total control of your new piece of tech) you will need to make sure that you have an iPhone with the latest version of iOS downloaded. Once that's resolved, this is what you need to do.
How to set up an Apple Watch: syncing with your iPhone
Want to take your new watch out of its shiny white box? And then put it on your wrist as soon as you can? We don't blame you. But this is not the ideal way to get it set up. In fact, for ease, the best way to sync your new Apple Watch with your phone is to have it laid down on a clean, flat surface.
If you haven't already, attach the watch to the charger. Once fully charged, you can then turn it on. Find the button on the side of the watch and hold it down until you see the Apple logo appear. Make sure your iPhone is connected to WIFI and that Bluetooth is switched on.
Once your new watch has sprung to life, it will direct you to move your phone closer, in order to pair them. You should see the words 'Use your iPhone to set up this Apple Watch'. Press continue and they should start syncing.
If you're transferring data from an old Apple Watch, make sure you've backed it up before you start this process. Otherwise the data could be lost. Make sure that you don't move your phone away from your Apple Watch until this process is complete.
Why you need to sign in with your Apple ID
Halfway through the syncing process, a message should appear instructing you to hold your Apple Watch up to the camera on your phone. Now is the time you can (finally) put your watch on your wrist and continue the setup process. It usually takes a few seconds before a second message appears to tell you that they've paired.
At this point the devices will also prompt you to sign in to your watch with the Apple ID you use on your phone. This means you can then transfer apps and also use your account for any in-app purchases. This is also when you can input your credit card details for Apple Pay, if you'd like to activate it.
You may also be prompted to input a password. It's always a good idea to do this, just in case your watch is lost or stolen. Try and choose a combination that won't be obvious. And that only you will know.
The best way to organise your apps
The watch will come with basic apps that you're probably already familiar with on your phone. These include Apple Pay and the Activity app, which tracks your steps. You'll also be able to see your messages and phone calls on your watch.
Syncing your phone and watch together means that you can use the Apple Watch app on your phone. This enables you to adjust how the watch looks or to rearrange or delete apps. To do this, simply tap on the app on your phone, and then 'My Watch' to make any changes.
Get to know your health and fitness apps
You'll may be familiar with the Activity app from your iPhone. Its visual Move and Exercise rings can give you an overview of your health and fitness. This is a key component of your Apple Watch.
Want to change your daily Move and Exercise goals? Go to the rings in the Activity app and then increase or decrease the number of calories you want to burn each day. The Stand ring also gives you prompts to get up and move more throughout the day.
If you're into your fitness and want something more specific, the Workout app gives you the ability to set goals for different workouts. This includes running, swimming or cycling. Once you decide what goal you want to set, touch the workout you want to do. Next, click on the three dots (the more button) – set a goal (whether time or distance) and then start your workout.
While you're working out you can simply raise your wrist and the screen will come alive. This will show you how many miles you've covered, for instance, and how many calories you've burnt.
Using your Apple Watch to improve your health
If you want to go beyond this, Apple Watch has other pre-set apps that you can use to get a more detailed picture of your health.
Available on Apple Watch series 4 and above, the ECG app (part of the Health app) records an electrocardiogram of your heart to check that it's functioning properly. Another go-to for women is the Cycle Tracking app. Available on most iPhones, its helps you record your menstrual cycle, allowing you to build up a clearer picture or note any abnormal patterns.
These, though, are just the starting point. The Apple Watch has another 20,000 apps available. These cover everything from nutrition tips to hiking, which can be downloaded via your iPhone's Apple Watch app.