Study reveals dogs go through puberty just like humans do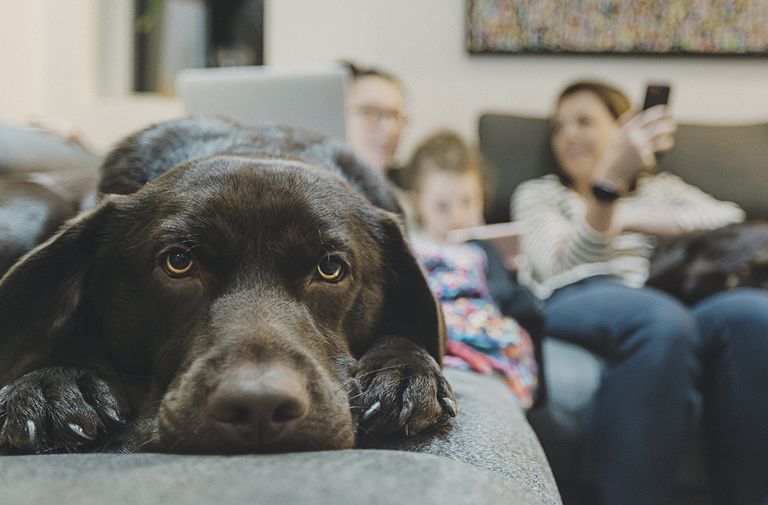 (Image credit: Getty)
A study has revealed that dogs go through puberty just like humans do.
According to researchers at Newcastle University adolescent dogs can have changes in their mood just like teenagers can be moody or unpredictable.
"Generally teenagers that have a less secure relationship with their parents are those that are more likely to show more conflict behaviour towards their parents," said Dr Lucy Asher, co-author of the research at Newcastle University. "That's the same finding that we have [between adolescent dogs and their carers]."
Dr Lucy said that, like in human teenagers, dogs who have a less secure bond with their parents may "play up" to test their owners.
MORE: Study reveals you could be making your dog depressed if you do this
"Perhaps they are not misbehaving just because they are naughty, but it is just like in humans – the hormones are raging and there are things going on in the brain," she continued.
"We know that there are hormonal changes and we know there is a big reorganisation of the brain that occurs around that time across mammals, so we are fairly confident that is something that is going on in dogs," added Dr Lucy. However she said that until this study it was unclear how this age period related to canine behaviour.
Looking at behaviour of German shepherds, golden retrievers, labrador retrievers or crosses of the these breeds, Dr Asher said that the puberty transition occurs around six to nine years old.
Sarah-Jayne Blakemore, professor of psychology and cognitive neuroscience at the University of Cambridge backed up the study, adding, "In humans, adolescence is often associated with increased risk taking, peer influence and conflict with parents.
"This is probably due to multiple factors including hormonal changes, brain and cognitive development and changes in the social environment," she continued.
MORE: Study reveals how dogs actually communicate with humans
"The [canine] research suggests certain behaviours that we associate with teenagers are not unique to humans."
Like anyone needed another moody teenager in the house…