The 'online calculator' that could work out women's risk of breast cancer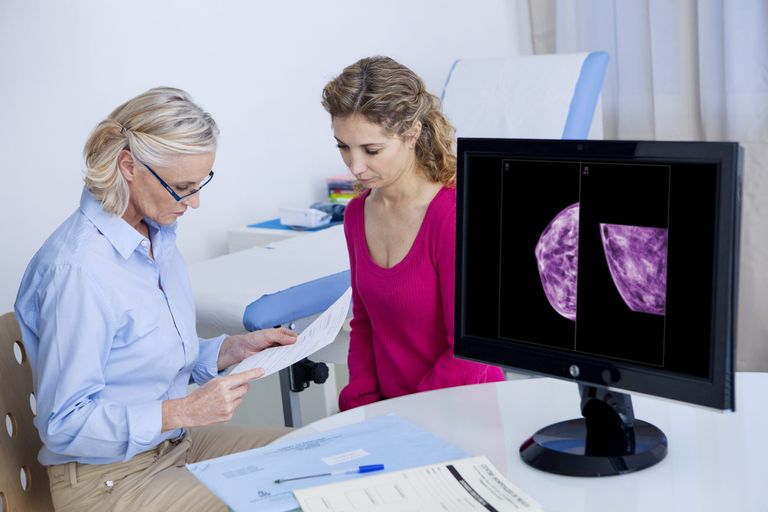 A new online calculator created by scientists at Cancer Research UK could mean that women will be able to visit their GP to find out their likelihood of getting breast cancer.
The researchers, who publisheda paper in the journal Genetics in Medicine in January 2019 believe the calculator will help to predict the level of risk women have of getting the disease, by taking into account over 300 different genetic indicators for breast cancer.
The new test will also factor in lifestyle risks, meaning the calculator will predict your risk by looking at things like the age you began the menopause, your weight, alcohol consumption, family history, and whether or not you use hormone replacement therapy.
It's thought that by combining all these factors, GPs will be able to offer much more targeted help for individuals, such as more regular and earlier screening for those at higher risk.
Doctors may also be able to offer patients preventative therapy, such as the drug tamoxifen, which could be of benefit to those in the high risk category.
The online calculator, created by combining all the risk factors, is actually currently in use by some GPs and practise nurses. And if it is successful, there's every chance that it'll be rolled out across the UK.
Lead author at the University of Cambridge, Professor Antonis Antoniou, confessed that the calculator could be a 'game changer' in predicting breast cancer.
He said, "This is the first time that anyone has combined so many elements into one breast cancer prediction tool. It could be a game changer for breast cancer because now we can identify large numbers of women with different levels of risk - not just women who are at high risk.
Explaining how the test could benefit women at all different levels, Prof. Antonis continued, "This should help doctors to tailor the care they provide depending on their patients' level of risk.
"For example, some women may need additional appointments with their doctor to discuss screening or prevention options and others may just need advice on their lifestyle and diet."
He however said that more trials are needed to fully understand how the calculator could be used in future.
At the moment, the NHS Breast Cancer Screening programme invites all women, aged 50-70, to a screening every three years. But the online prediction tool offers a chance for much more targeted care.
It could in fact help women to catch the disease earlier than ever before - which is no doubt a brilliant thing.