New study reveals when you should have last meal of the day to shed pounds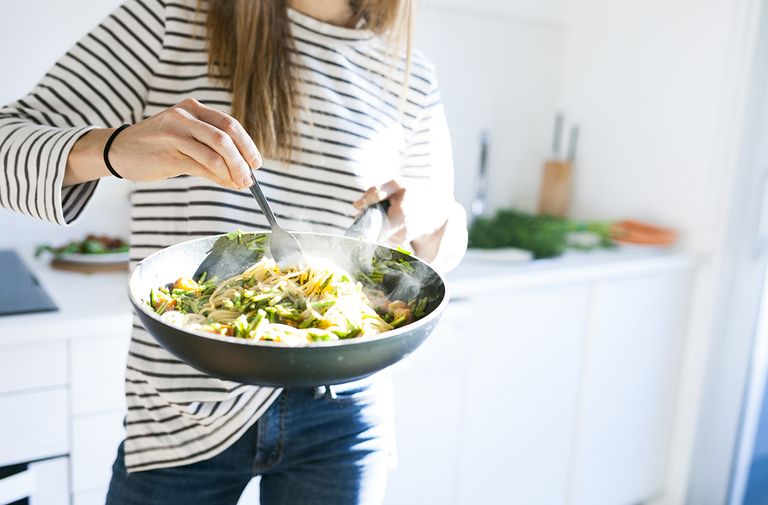 (Image credit: Getty)
When it comes to losing weight sometimes it feels like we've tried everything.
The Mediterranean diet, the Keto diet, the 5:2 – to name just a few of the many under the sun that we have attempted over the decades.
But now a study has revealed that rather than being so much about what we eat, losing weight may actually come down to when we eat.
According to the study, if you want to shed the pounds you should try and have your last meal of the day by 2pm.
Yes – that's PM i.e. lunchtime!
More: How to lose weight in a week | How to lose 7 lbs in 7 days
Researchers at the University of Alabama Birmingham looked into Early Time-Restricted Feeding (eTRF), which is an approach that means that your dinner time moves to the afternoon instead of the evening.
Scientists looked at 11 men and women aged between 20 and 45 with a BMI between 25 and 35 who were aiming to lose weight.
They divided participants into two groups and got them to try two different meal timing strategies.
One group were asked to eat three meals spread over a 12-hour period, while the other group were asked to try out eTRF and eat three meals over a six-hour period.
The eTRF group started to eat breakfast at 8am, meaning that their last meal of the day would be at 2pm.
According to the journal, which was published in the journal Obesity, those who were in the eTRF group were shown to have a suppressed appetite, showing how the timing of the meal could affect the body's 24-hour energy metabolism.
More: How to lose belly fat: a one month diet plan that will whittle your waistline
'We suspect that a majority of people may find meal timing strategies helpful for losing weight or to maintain their weight since these strategies naturally appear to curb appetite, which may help people eat less,' said the study's co-author and assistant professor at the Department of Nutrition Sciences, Courtney M Peterson, PhD.
Peterson added: 'Whether these strategies help people lose body fat needs to be tested and confirmed in a much longer study.'