Andrea McLean reveals her surprising secret to treating menopause symptoms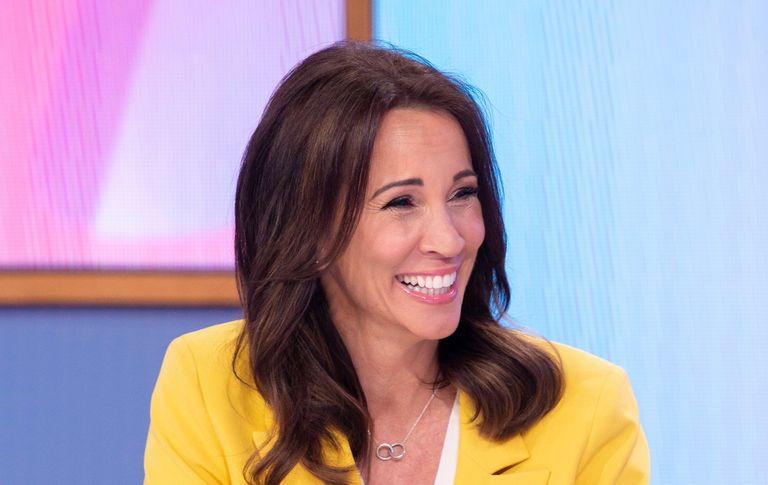 (Image credit: S Meddle/ITV/REX/Shutterstock)
The Loose Women panellist says CBD oil has helped "massively" with her hot flushes and anxiety.
49-year-old Andrea went through an early menopause three years ago, after she had a hysterectomy following difficulties with endometriosis and perimenopause.
She's been refreshingly open about the struggles with anxiety and hot flushes that plagued her after the surgery. But now she's revealed one of her best kept-secrets to dealing with the symptoms – cannabis oil.
"It has massively taken the edge off things with the flushes and it has made me less anxious because anxiety is still a key thing for me," she told The Mirror. "Unless you have experienced it like I have, where it feels like there is a tiger in the room, then no one really understands what it is like. It is awful."
The presenter revealed that she also takes a low dose of the beta-blocker propranolol to help with anxiety, and described the medicine as life changing. "Before I started taking CBD oil my doctor recommended taking propranolol and it did change my life within a week," she explained.
"I am on the lowest dose and it has literally made me feel like a different person. It is not an antidepressant but what I no longer feel is that sensation of being on high alert."
Last month, Andrea told Lorraine that the reaction to her book, Confessions of a Menopausal Woman, had inspired her to go on tour. "People are telling me, because of your book, I had the confidence to go to the doctor and get the help I needed," she explained.
"I've also had men hugging me as I'm paying in car parks, saying, 'You're the woman who wrote that book. You've saved our marriage.'
"It really means a lot to me to have conversations like this. So I thought, why not bring everyone together in one room, and we can have a laugh about it."
"I'm keen for women to know the menopause is something that happens to half the planet and although it's a part of you, it doesn't define all of you," she told The Sun Online. "We need to normalise it and give people information so they can get the help they need."
But she was quick to reassure fans that her tour would be a good laugh, too. "It's definitely not a PowerPoint presentation on the menopause," she said. "Everything is done with a sense of humour and lightness of touch. It's an evening with me chatting about all kinds of things in my life."