Could The High Fat Diet Work For You?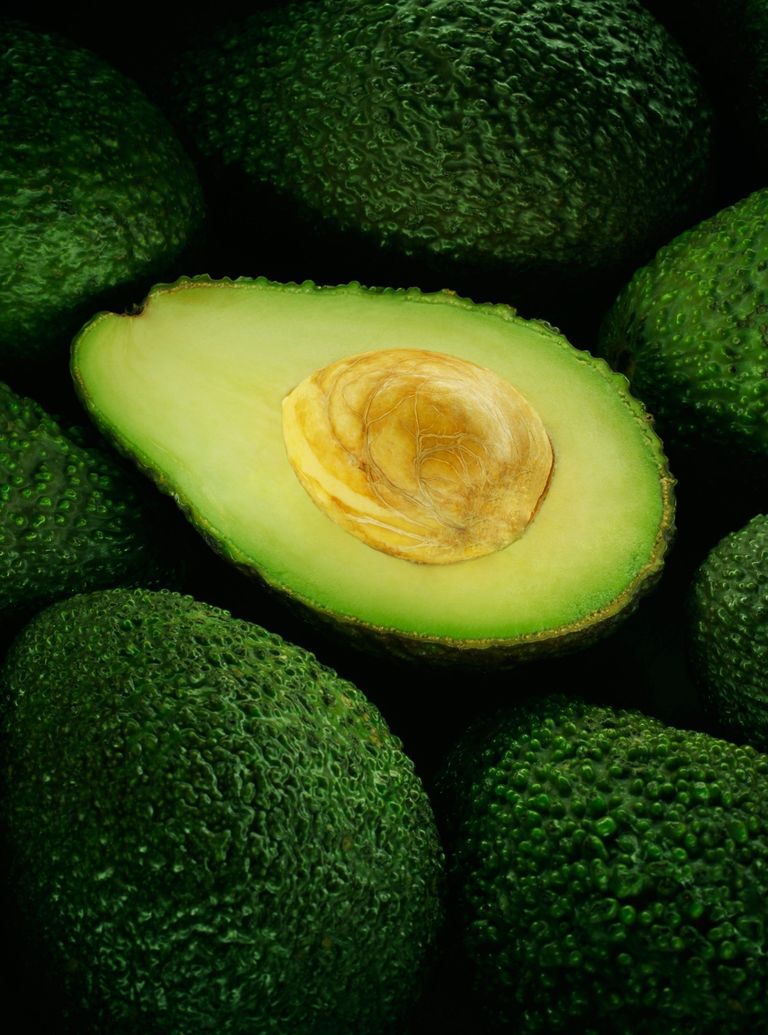 One woman&home employee tried the High Fat Diet, and lost 6 pounds - in one week! Read through for her take on what could be the easiest diet ever...
The high fat diet has been making waves for its unique take on foods that we previously thought were 'bad for us'. In the past, we were often told that items that were high in fat were terrible for us - clogging our arteries and making us pile on the pounds. But what if these foods weren't so bad for us after all?
Intrigued, a woman&home staffer, Tracey, tried the High Fat Diet, with interesting results. Follow her journey here, and see if the diet helped her to shed any weight - or put it all back on...
"Post Christmas, I felt the need to shed some pounds, but January, for me, is never the time to start depriving myself! But I was reading in the news that the switch to all low-fat foods wasn't as good for us all as had previously been imagined from a study in the 1980s. And at the same time, I read a review of the The High Fat Diet.
"So I downloaded the book, had a read, and thought it made sense to me. And more importantly, though the diet is less restrictive in terms of what you can't eat, and the food you can eat is pretty delicious - if like me, you're quite partial to cheese, nuts, cream and a nice steak!
"But would it work? Surely a meal full of high fat foods, cheeses, nuts and meat couldn't mean you lose weight? Well, I'm one week in and have already lost 6 pounds (the total plan, with a 'pre-tox' 4 days and the '10-day blitz', is two weeks)." The Pre-tox
"The diet is quite a radical change for most people, and is designed to drastically reduce insulin levels (this can be the reason many of us find it hard to lose weight, particularly round our middles). To do this, Zana suggests cutting back more gently, to reduce any side effects (such as headaches, lethargy and nausea. Luckily I only experienced a headache a couple of days in). Even during this 4 days, I lost 2 pounds."
The 10 day blitz
"Whilst the pre-tox was just a healthy boost, the blitz is pretty full on. There are no options without egg for breakfast (although I have gone off-piste with a breakfast of halloumi, avocado and walnuts once). And no alcohol!
"But that said, I have managed to eat out once, choosing venison steak and buttered purple-sprouting broccoli (which was delicious!). There are some strange combinations on the page, but when you try them, they aren't too bad. There's a lot of avocado on this plan, as well as double cream, cheese, eggs and bacon. Sadly cheesecake, whilst high in fat and full of cream cheese, can't be included as it also contains sugar and carbs, both big no-nos on this plan."
"Read through for my take on the diet, and the daily food swaps I've been making to see the changes..."
Swap breakfast toast for an omelette
"You can still have a filling breakfast on the plan - an omelette made with double cream, butter and cream cheese is an ideal meal! "Whilst it's a bit more work in the morning, the omelette is so tasty, and even without toast is very filling."
Swap a lunchtime sandwich for oily fish
"Smoked mackerel pate served with celery and cucumber batons, with a handful of nuts will leave you feeling full until dinner, and the crudites work as well as toast!"
Swap milk for cream
"Partial to a cup of tea or coffee? Milk isn't allowed on the plan, so swap it for cream instead. "It's an easy swap for the coffee, as it tastes so much better! In tea I was a little dubious, but a teaspoon or two mixed in well is fine. Otherwise take your tea black, or choose fruit/herbal teas."
Swap sweet snacks for cheese and nuts
"Snacks aren't allowed in the Blitz phase at all, but my afternoon slice of cheddar with a handful of nuts was a pleasant change (and I've felt my teeth have benefited too.)"
Does it work?
"For me - yes! A week in and 6 pounds down. I have 5 more days to go, but I'm not craving the sweet treats too much. I'll definitely keep cutting down on the carbs and sugar even after the blitz. "After the first couple of days of sugar withdrawal, I've felt lighter, not bloated and generally better in myself. The book claims that dieters' skin will feel plumper due to the fats being used in the right places too!" Try it yourself! You could well be surprised...