Aldi's ethically sourced caviar is on sale tomorrow!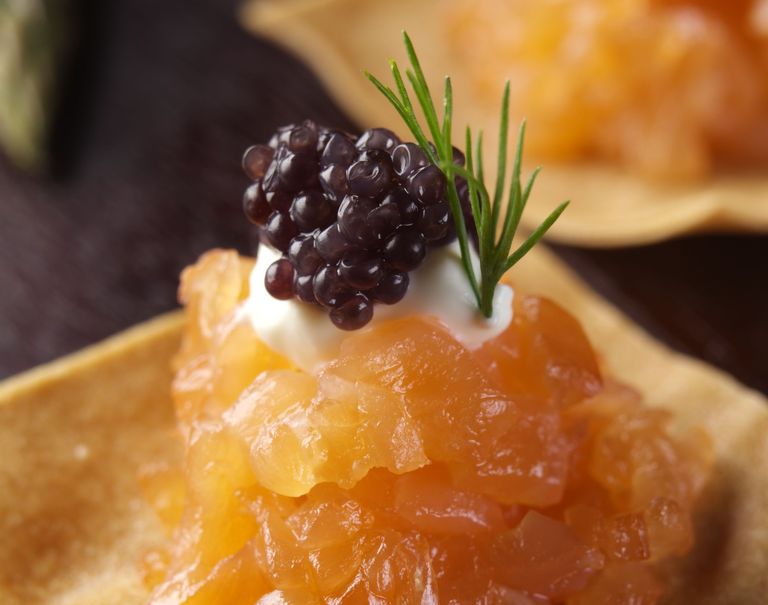 Fancy serving up a stylish starter this festive season? Aldi may be your best bet as they are selling caviar from tomorrow onwards!
You might not think of Aldi as somewhere to head for fine dining produce. But, as from tomorrow, the supermarket is selling caviar.
A 10g pot of Aldi's caviar costs £17.99 which may sound quite expensive, but considering you're purchasing such a luxurious food item... we'd say it's quite the bargain!
The super saver supermarket is encouraging customers to live their 'best fancy life this Christmas season' with their ethically sourced British caviar.
And what's even better, the caviar is ethically and sustainably sourced from Yorkshire - so you can enjoy the delicacy, guilt-free.
The caviar is supplied by KC Caviar, a company that prides itself on its ethical methods by ensuring the eggs and fish are not harmed, often not the case for more traditional methods.
Customers are looking forward to trying Aldi's recent launch, with one writing, 'I bet that goes great on the wheat thins'.
We also think serving caviar on a smoked salmon starter would go down a treat with guests or perhaps you fancy a posh nosh brunch of poached eggs and caviar to kick off the celebrations?
Julie Ashfield, Managing Director of Buying at Aldi, said, "Christmas is a time for indulgence and we want families across the nation to enjoy new flavours and luxurious food over the festive period without worrying about the cost.
"This year, we are incredibly excited to introduce Specially Selected British Caviar to our Christmas food range and to our customers, many of whom will have never experienced it before."
We imagine Aldi's specially selected British caviar will fly off the shelves with their launch coming just in time for Christmas food shopping.
Will you be surprising your dinner guests with a classy Christmas meal this season?