Aldi is selling the sweetest DIY gingerbread house and it's less than £5!
Is this the best Aldi buy ever?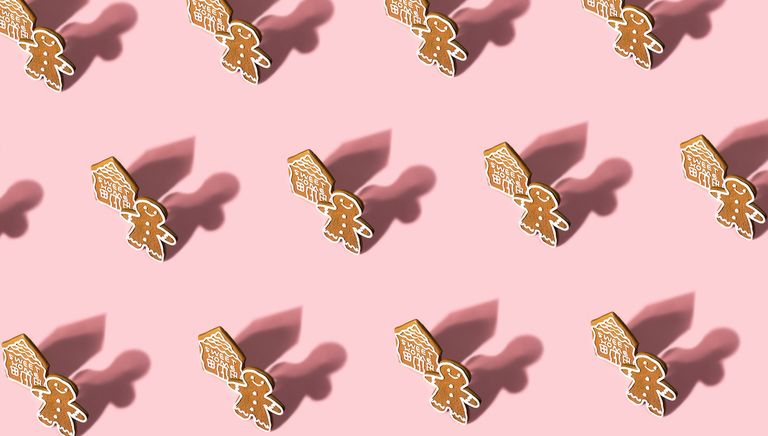 (Image credit: Iryna Veklich/Getty Images )
By Lydia Swinscoe published
Aldi is here to help make the countdown to Christmas a bit more exciting alongside a whole host of supermarkets who are all launching delicious sounding festive treats to entice us in. From beautiful continental cheese platters and our favourite mince pies to bargain vintage champagne there's a lot to pique your interest just in time for the big day.
But if you're looking for something a little bit sweeter and definitely more family friendly, Aldi's gingerbread house, £4.99, is the answer to your festive woes. Available now, the kit comes with a pre-assembled gingerbread house that you and your loved ones can decorate together using icing and the sweets included.
Follow Aldi's lead by copying the suggested design above or go completely creative with your own idea, you could even add in your favourite sweets and chocolate as extras. If you're more of a whizz in the kitchen and want to bake your own gingerbread, Aldi are also selling a gingerbread dough kit, £1.99, which includes pre-made dough and a cutter for making your own super simple festive biscuits.
Or if you want to start completely from scratch, why not try our very own gingerbread men recipe for home-baked treats that are sure to impress.
Synonymous with Christmas the buttery, spicy and sweet combination of gingerbread is believed to have been first baked in Europe after explorers brought back the custom of spicy bread from the Middle East.
And the health benefits of ginger are widely known today, with the knobbly root providing anti-inflammatory and antioxidant properties as well as being highly effective against nausea, including morning sickness.
It looks like Aldi are on to a winner with their latest Christmas treats.
Lydia is Lifestyle News Editor at woman&home
She specializes in travel, food & drink, fashion, beauty and wellness.

Her travel writing has been published in BBC Good Food, Oh magazine, Harper's Bazaar, Town&Country, Elle and MailOnline.
Before joining woman&home Lydia headed up the fashion & beauty print team at Now, and worked as Fashion & Beauty Editor at Top of the Pops magazine where she interviewed and styled some of the world's biggest pop acts, from Taylor Swift and Little Mix to Demi Lovato and One Direction.