Try this handy trick if want to look professional when you're working from home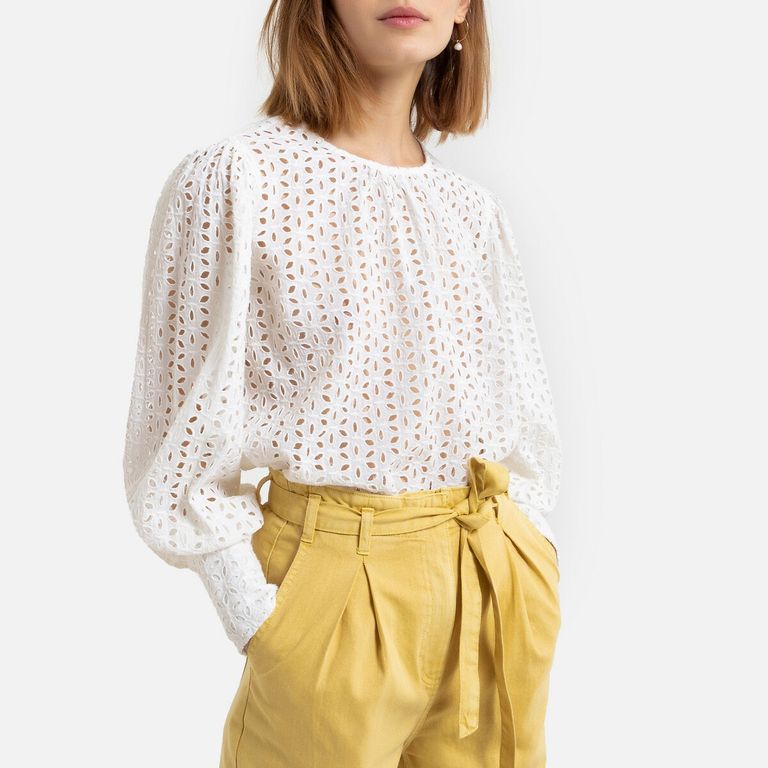 Figuring out what to wear when working from home is one of the most common difficulties associated with having to stay indoors. You might be thinking, why bother to get dressed at all?
As many of us are adjusting to our new working from home situations and attending virtual meetings across multiple social channels, deciding what to wear every morning has become a completely new experience.
It's extremely tempting to stay in your pyjamas all day, rocking the just-got-out-of-bed look. But, as the video conference calls start rolling in and your boss suddenly wants a meeting, you'll feel much more motivated (and prepared) if you look the part – even if it is only from the waist up.
As long as you've got the camera angle spot on (make sure you practise this before logging on) – your boss and colleagues will never know you are still wearing yesterdays pjs and old slippers on your bottom half.
As well as looking professional, maintaining your routine of getting dressed can also instil a sense of normality into life. Getting up, showered and dressed can be one of the best ways to boost your mood and keep productivity levels up.
So if you want to trick your colleagues into thinking you've really made the effort for the day of work ahead, try one of these gorgeous tops and be the best dressed person on the call...
Best blouses to shop now
So if you're looking for the best blouses to shop right now so you can keep your top half business ready, keep scrolling for our top picks...
Satin blouse with knot detail, £25.99, Zara
VIEW NOW: Satin blouse with knot detail, £25.99, Zara
Polka dot long sleeve blouse, £25, M&S
VIEW NOW: Polka dot long sleeve blouse, £25, M&S
Denim top, £59, AND/OR at John Lewis & Partners
VIEW NOW: Denim top, £59, AND/OR at John Lewis & Partners
Cotton ruffle blouse, £20, La Redoute
VIEW NOW: Cotton ruffle blouse, £20, La Redoute
Animal print tiered shirt, Was £29.99, Now £21, Topshop
VIEW NOW: Animal print tiered shirt, Was £29.99, Now £21, Topshop
Broderie long sleeve blouse, £52, La Redoute
VIEW NOW: Broderie long sleeve blouse, £52, La Redoute
Floral tie long sleeve blouse, £25, Per Una at M&S
VIEW NOW: Floral tie long sleeve blouse, £25, Per Una at M&S
Striped cotton tunic, £39.99, H&M