See The Stunning Jewellery Range Created By Chelsy Davy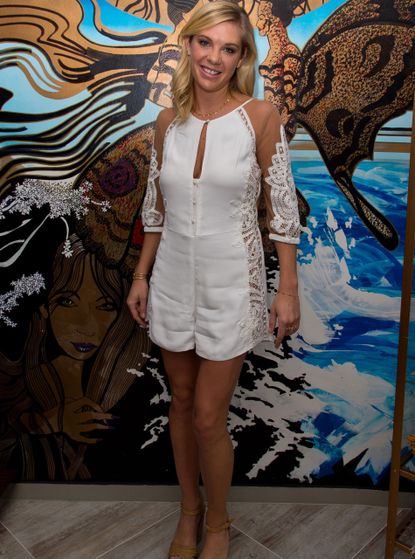 She's perhaps best known as the ex girlfriend of Prince Harry (the couple dated on and off between 2004-2011), but there's far more to Chelsy Davy - and she's setting out to prove it with her latest business endeavour.
30 year-old Chelsy trained and worked as a solicitor, but she's swapping her old job for something completely different, and has spent the past year and a half working on her own ethical jewellery brand, AYA. But, unlike some celebrity ranges, Chelsy has put more than just her name to AYA. She explored emerald mines in her native Zambia, and even graduated from the Gemological Institute of America with a diploma in gemology - who knew?
The result of her years spent researching, designing the styles and sourcing the perfect jewels is a stunning collection of 18ct gold pieces with intricate detailing. Starting at around £580, the collection is beautifully and carefully made - and seriously covetable...
In a statement, Chelsy said: "Africa has always been an integral part of my life and will always be my home. It is an absolutely fascinating continent and I was inspired by its rich culture and the bold and vibrant nature of African design.
"After studying coloured stones at GIA, I am now obsessed with all the different gemstones out there and would love to work with gemstones from all over Africa."
Every piece from the collection has been sourced through ethical mining, with the emeralds from Zambia, tanzanites in Tanzania and rubies from Mozambique. Chelsy believes that the gemstones are so beautiful that diamonds are not needed in the collection.
Chelsy recently launched the collection in London, alongside Princess Beatrice, whom she remains close to. You can shop the pieces and find out more about the collection at aya.co.uk (opens in new tab).
Abigail Malbon is a journalist who has written for the likes of CN Traveller, Evening Standard, Red and Cosmopolitan. She likes pina coladas and exploring new places.