Radley Have Launched A Stunning Capsule Collection Celebrating Chinese New Year - And Its Beautifully Crafted Items Start at Just £5!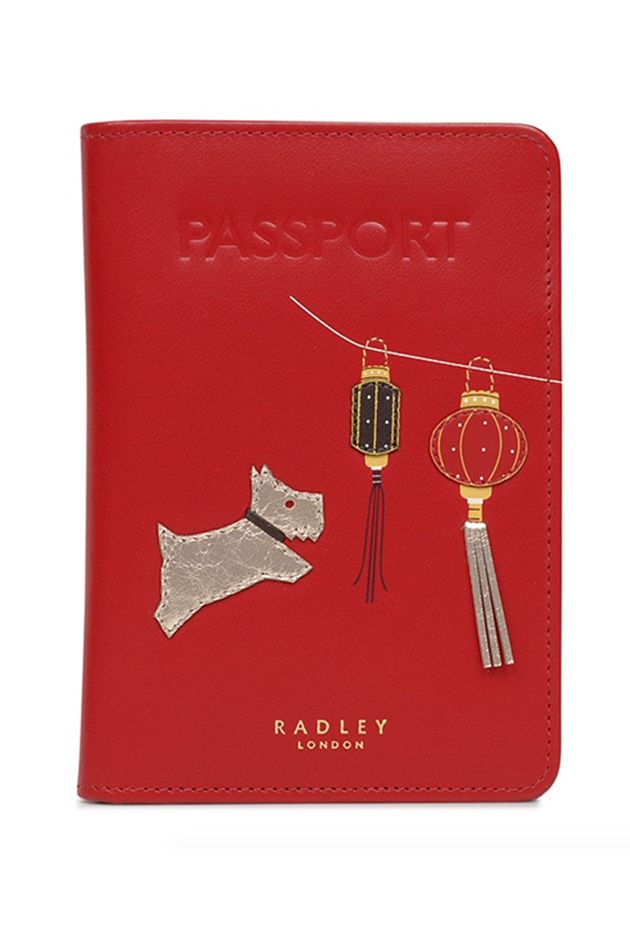 Radley has launched a stunning capsule collection to celebrate the Chinese Year of the Dog - and it starts at an amazing £5!
The iconic British leatherwear label, which feature a cute little scottie dog as its logo, has created a gorgeous mini collection to honour the occasion.
The collection is stacked full of lovely pieces you will want to get your hands on immediately.
Their Chinese Year of the Dog tote bag, which was £10, has now been slashed to just £5.
This passport case is really useful for keeping all items together while travelling, £49.
The collection also contains a gorgeous leather purse, which features lots of details relating to the Year of the Dog, and retails at £89.
"Our iconic Scottie dog has been transformed with a gold foil fabric and surrounded by Chinese lanterns, on a bold red leather backdrop," explained a representative for the brand.
In this little shoulder bag, the iconic Radley scottie dog is bright red, which is a colour that symbolises happiness and good fortune in China.
As the website states, "this shoulder bag is great for dog lovers everywhere and the perfect gift for someone special!" It retails at £149.
With every purchase made in-store, Radley is offering free gift wrapping, as well as allowing you to customise the gift box with limited edition stickers, making this the perfect present for a loved one!
Radley has long been a favourite of celebrities, including Pippa Middleton, who chose one of the brand's cute little heart clutches for a charity event in 2016, which is why the starting price is just so impressive!
Dogs are known for their loyalty, their endless supply of love, and their kindness, so this really is the time to treat someone you love, or even yourself, to something deserved.
Hurry though, because this collection is selling fast, with some items already out of stock!