Pandora's 30p 'perfect little gadget' will make jewelry shopping a whole lot easier
Pandora fans have just discovered that the jewelry brand sells a 30 pence ring sizer and people are loving it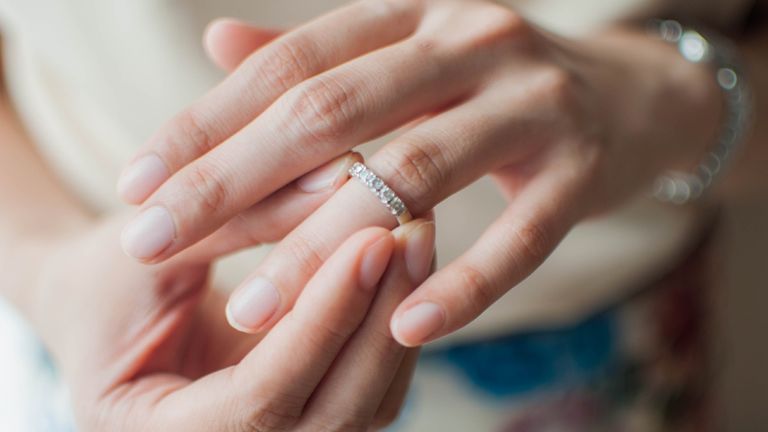 (Image credit: Karl Tapales / Getty Images)
Some fans of Pandora have discovered an item that is an absolute hidden gem! The brand sells a ring sizer that costs just thirty pence and fans are loving it.
Have you ever been looking for the best jewellery gift for your better half but you just don't know which size ring to get? Well, Pandora has just solved this issue. The brand has been selling a cheap ring sizer for a while now, but some fans have just discovered this product thanks to a TikTok about this nifty tool that has gone viral.
TikTok user @mellbellex shared a video of herself unpacking the Pandora ring sizer that she had ordered. In the video, the TikToker joked, "My boyfriend has no excuse not knowing my wedding finger size now lol," as she showed off the tiny gadget that has made buying rings easier than ever.
The ring sizer is easy to use and can be used on any finger or thumb. The small plastic measuring device is simply placed on your finger and then the tape is moved so that the user can see the exact ring size that would fit their finger perfectly.
The measuring device also has a corresponding pamphlet that allows you to find out how these measurements apply to other brands and gives both US and UK sizing. This means that this product is not just useful for Pandora items and can be applied to any other brands that use standard ring sizing.
---
Fans loved this video and many took to the video to share their thoughts. One fan commented, "I want one!" Another commented, "I should get this. I always end up with them being too big lol."
The product has also been highly rated on the Pandora website and is averaging 4.5 stars out of a potential 5 stars. One commenter stated, "Very handy thanks. Now it is easy to find the right size. Amazing idea Pandora. Well done!"
Another fan commented that this item was the "Perfect little gadget to keep for future purchases making sure the rings fit."And yet another said, "Amazing item! Super easy to use and finally I will be sure what sizes I have. Brilliant idea."