How to measure ring size — plus how to save £100s on an engagement ring this Cyber Monday
Learn how to measure ring size in time for the Cyber Monday sales...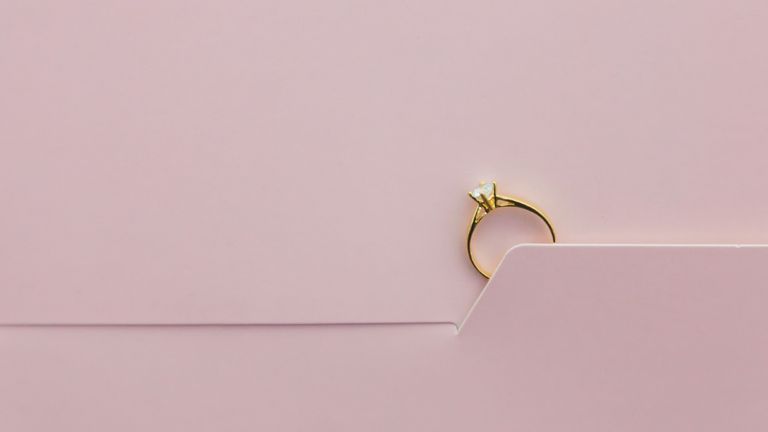 (Image credit: Getty)

Most women know their dress, shoe and bra size off-by-heart, but the question of ring size leaves most stumped. Luckily we've got the answer, with our simple guide on how to measure ring size.
The easiest way to measure ring size if of course with a ring sizer. These tend to come in metal or plastic form, and can be picked up for as little as £1.40 on Amazon. If you're a Prime Member, you could receive yours as soon as tomorrow - just in time to take advantage of the Cyber Monday sales.
How to measure ring size at home
Short on time? No problem. Websites such as Vashi offer printable ring sizers. All you need to do is tie a piece of string around your finger, measure the length with a ruler, and compare it with the sizes on the guide. You could do this without a printer too.
If you don't have any string or ribbon in the house, simply place a ring that you know fits onto the sizing print out.
How to measure ring size for someone else
Finding out someone else's ring size is tricky business, as it's not likely to be something that crops up naturally in conversation.
If it's for a special surprise like an engagement, we'd recommend asking your partner's friends first to see if they know their size. If not, snoop in your partner's jewellery box for a ring they already own. You can then take that to a jeweller for their help, or measure it yourself using a plastic, metal or printed ring sizer.
Cyber Monday engagement rings discounts - quick links
Best Cyber Monday engagement rings to buy now