Ruth Langsford launches new coat with QVC and it's perfect for autumn
Good work, Ruth!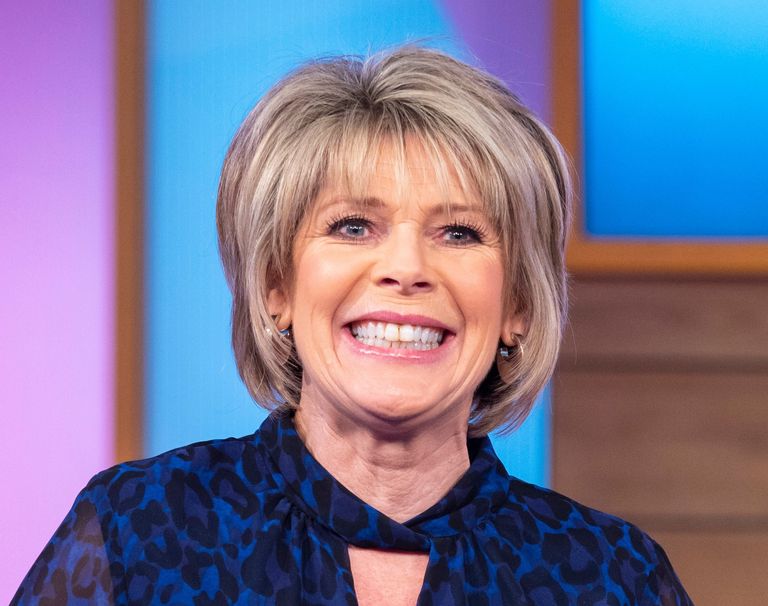 It's her down-to-earth attitude which bleeds into her choice of clothing that makes her so loveable. Not fussy, easy to replicate and while still looking chic, it's a yes from us.
And its about to get easier too seeing as she has just launched another coat in her line with QVC.
On Instagram she wrote, 'I've talked about if for AGES and now it's finally here....my Parka! When I say fur hood I should make it's FAUX FUR. I'll be featuring it on my show on Thursday night but if you want to get in early it's available NOW on the QVC website....Hope you love it as much as I do!'
One person was quick to comment that it was a bit expensive, but Ruth was quick to defend saying "considered price yes, but great quality and a classic design that won't date, so a wardrobe staple that you will hopefully enjoy for years", we have to agree. Quality clothes don't come cheap but they're well worth it.
The faux-fur trim parka features a removable hood, zip detailing, gold hardware and cuffed sleeves. It's currentlyavailable from qvcuk.comfor £98.50, reduced from £116!This cold-weather staple will help keep you warm and dry while looking stylish. Perfect for dog walks!
Since launching her QVC collection, Loose Women viewers have been ecstatic that they can re-create Ruth's brilliant style have been eager to shop Ruth's range, the TV presenter has been taking to Instagram to update fans and keep them informed.
One eager person commented, 'like your top Ruth!? Where is that from.'
To which she replied 'It's a new jumper coming in my range soon....watch this space!'Exciting!
But for now, if you fancy copying more of her style then take a look at some other pieces from her line. These are our favourites!
Ruth Langsford Melton Coat, £140 - available now!
Another perfect autumn staple, even the colour has us thinking bout crunchy leaves in the park. This longline coat has a collar, tie belt and two side pockets. Dress it down or dress it up, this is sure to become a staple. by Ruth Langsford features a rever collar, tie belt at the waistline and two side pockets. Elevate your looks from day to night with the Melton Coat is chic and sophisticated, perfect for any occasion. "I struggled to get a coat long enough but this is perfect. Top-quality coat and fantastic price. Will last me years as the style will never date", says one buyer.
Ruth Langsford Classic Tailored Blazer with Beaded Trim, was £134, now £106 - available now!
If you don't already own aTailored Blazer, then what are you waiting for? Duchess Catherine even channelled the 80's when she wore a fitted black blazer for her appearance at the National History Museum on Monday. The one by Ruth is Christmas ready. Although we won't be able to go to any parties, who says you can't get dressed up in your own home? Just like Catherine, this one has padded shoulders too. As well as a shawl collar with beaded embellishments and two flap pockets.
Ruth Langsford Double V Neck Jumper, was £49.50 now £37.50 - available now!
This lightweight fine-knit jumper is cut in a flattering shape with long sleeves, side slits and a double rib V-neckline. We know for a fact this will become a staple in your wardrobe. And if black isn't your thing then don't worry as it comes in chocolate, orange, grey, blue or purple too! This V Neck Jumper is crafted from a 'fine-knit fabric that is great for layering. On chillier days, it'll sit well over a cami or vest top; just add your winter coat for a chic yet casual look. As the weather starts to warm up, switch things up with a stylish leather jacket to give a modern edge and a lighter feel.'
Ruth Langsford Sequin Velvet Pencil Skirt
This Sequin Velvet Pencil Skirt is absolutely gorgeous and another one perfect for Chrismas. One reviewer said, 'Oh my goodness I absolutely LOVE this skirt, it feels so comfortable, it's flattering on and looks/feels extremely expensive. The waistband has stretch, as does the lining, so Ruth has thoroughly thought this through and got it spot on in my opinion. I think it'll look beautiful with any colour silky blouse or a cute little fluffy jumper.'