Ruth Langsford's stunning shirt dress is in the sale - and it's an eco-friendly buy too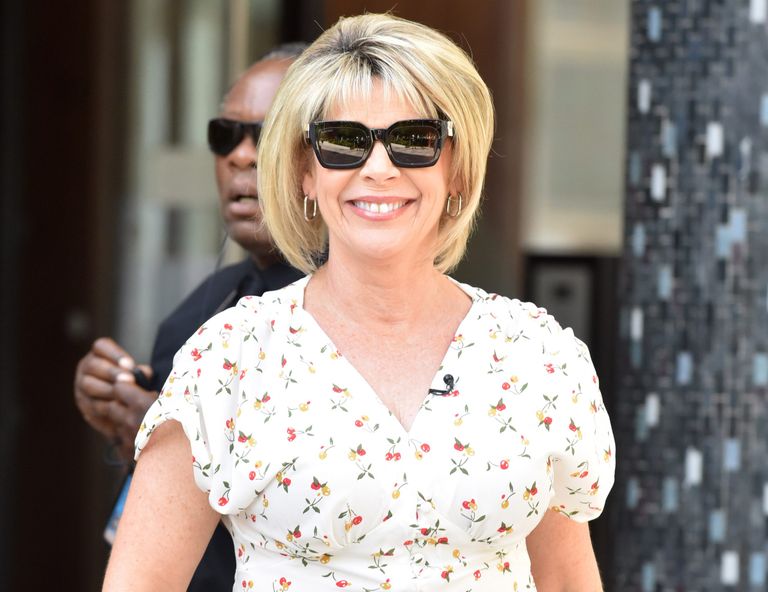 By Amy Hunt
We all love to shop for new items to keep our wardrobe updated for the upcoming seasons.
But as the world evolves, we've also all become more conscious of shopping in a way which doesn't cause so much damage to the environment.
One of the ways in which we can help to do our bit is to shop at sustainably responsible retailers. And that's exactly what Ruth Langsford chose to do when getting ready for her daily appearance on This Morning.
The popular presenter opted for a super-stylish, understated shirt dress for the day, from higher-end retailer Baukjen.
The flattering, mid-length nude dress comes with long sleeves and belt detailing, giving it a chic utility inspired look.
Baukjen are an environmentally and ethically conscious brand, and have revealed on their website that they produce over 90% of their collections in Europe, in order to reduce their carbon footprint.
MORE:Our favourite pieces from Sainsbury's stylish Tu clothing range
They also produce a smaller range of stock, to limit their landfill contributions, and use eco-friendly fabrics. In fact, the linen utlity dress Ruth wore on This Morning is made from eco-friendly lyocell fabric.
So if you're looking for a guilt-free purchase, we reckon this shirt dress is a pretty great option.
It'll also be pretty friendly on your purse too. The dress is in the sale, meaning it's gone down in price from £159 to £79 - a bargain, when you consider the original price...
You can buy the Baukjen dress HERE.
Ruth paired her dress with a pair of animal print heels by Dune, but we reckon the outfit would look equally elegant with almost any other colour shoes you fancy.
It also also be dressed down with a pair of flats, or even trainers - especially if the miserable August weather continues.
But you'll need to hurry if you want it, as the dress is only available now in sizes 6, 8, 10 and 16, having sold out in the other sizes.
Will you be treating yourself?