Oliver Bonas sale: here's what to buy at up to 50% off across fashion, accessories and homeware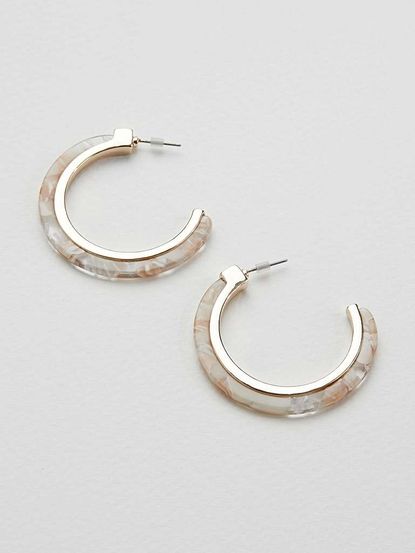 We can't believe these discounts...
The Oliver Bonas sale is here, withdiscounts of up to 50% off everything from stylish dresses you can wear throughout autumn to eye-catching homeware. (opens in new tab)The trendy store has incredible deals on best bits from all of their departments, from women's fashion to homeware, shoes and accessories.
VIEW DEAL:up to 50% reductionsin the Oliver Bonas sale (opens in new tab)
Oliver Bonas is offering up to 50% off hundreds of products in their mid-season sale (opens in new tab) to take us all from summer to autumn. The sale extends acrosswomenswearand homeware.They are offering money off gorgeous floral skirts and dresses, shoes and handbags and even pretty pieces of jewellery. And when it comes to homewear, they have kitchenware, ornaments and even furniture on sale.
VIEW DEAL HERE (opens in new tab)
Some of our favourite bits from the sale are the floral dresses that can be worn with tights (opens in new tab) throughout the autumn months to jazz up the gloomy days. We also love the midi skirts on offer (opens in new tab) that you can pair with a jumper for when the days get a little bit colder.
For anyone looking to play around with lighting in the house now that the mornings and evenings are getting a bit darker, there's a selection of gorgeous table lamps (opens in new tab) included in the sale to bring some nice soft light to your favourite rooms of the house.
And whether it's high-end or high-street, we know we all love a bit of jewellery (opens in new tab). The dainty necklaces in this sale (opens in new tab) are perfect for layering like all of our Missoma favourites (opens in new tab), or if you want to step out like the Duchess of Cambridge (opens in new tab) then there are a few really cute pairs of earrings (opens in new tab) on offer that have proper royal vibes.
We've narrowed down our favourite deals to snap up in the sale.
Floral Spot Mix & Match Black Midi Dress - was £75, now £58
VIEW NOW: Floral Spot Mix & Match Black Midi Dress - was £75, now £58 (opens in new tab)
Leopard Print Grey & Pink Midi Dress - was £65, now £50
VIEW NOW: Leopard Print Grey & Pink Midi Dress - was £65, now £50 (opens in new tab)
Striped Colour Block Blue Knitted Midi Dress - was £55, now £32
VIEW NOW: Striped Colour Block Blue Knitted Midi Dress - was £55, now £32 (opens in new tab)
Petal Floral Print Blue Shirred Cuff Blouse - was £49.50, now £30
VIEW NOW: Petal Floral Print Blue Shirred Cuff Blouse - was £49.50, now £30 (opens in new tab)
Dreamy Dot Animal Print White Midi Skirt - was £59.50, now £40
VIEW NOW: Dreamy Dot Animal Print White Midi Skirt - was £59.50, now £40 (opens in new tab)
Black Studded Leather Sandals - was £49.50, now £30
VIEW NOW: Black Studded Leather Sandals - was £49.50, now £30 (opens in new tab)
Nelly Plaited Pink Satin Headband - was £19.50, now £14
VIEW NOW: Nelly Plaited Pink Satin Headband - was £19.50, now £14 (opens in new tab)
Genoa Marbled Resin Hoop Earrings - was £19.50, now £12.50
VIEW NOW: Genoa Marbled Resin Hoop Earrings - was £19.50, now £12.50 (opens in new tab)
Genoa Marbled Resin Hoop Earrings - was £19.50, now £12.50
VIEW NOW: Genoa Marbled Resin Hoop Earrings - was £19.50, now £12.50 (opens in new tab)
Leaf Beaded White Square Clutch Bag - was £36, now £18
VIEW NOW: Leaf Beaded White Square Clutch Bag - was £36, now £18 (opens in new tab)
Cone Shape Gold Brass & Raffia Table Lamp - was £68, now £45
VIEW NOW: Cone Shape Gold Brass & Raffia Table Lamp - was £68, now £45 (opens in new tab)
Black & White Zebra Print Tray - was £22.50, now £12
VIEW NOW: Black & White Zebra Print Tray - was £22.50, now £12 (opens in new tab)
Camila Green & Gold Ceramic Serving Bowl Large - was £39.50, now £27
VIEW NOW: Camila Green & Gold Ceramic Serving Bowl Large - was £39.50, now £27 (opens in new tab)
Gold & White Marble Bar Tools Set of Four - was £59.50, now £41
VIEW NOW: Gold & White Marble Bar Tools Set of Four - was £59.50, now £41 (opens in new tab)
Gold Iron Diamond Hanging Plant Pot - was £35, now £24
VIEW NOW: Gold Iron Diamond Hanging Plant Pot - was £35, now £24 (opens in new tab)
Voyage Orange Blossom & Amber Scented Candle - was £25, now £12.50
VIEW NOW: Voyage Orange Blossom & Amber Scented Candle - was £25, now £12.50 (opens in new tab)