Holly Willoughby reveals clever trick to spring clean your wardrobe in the easiest way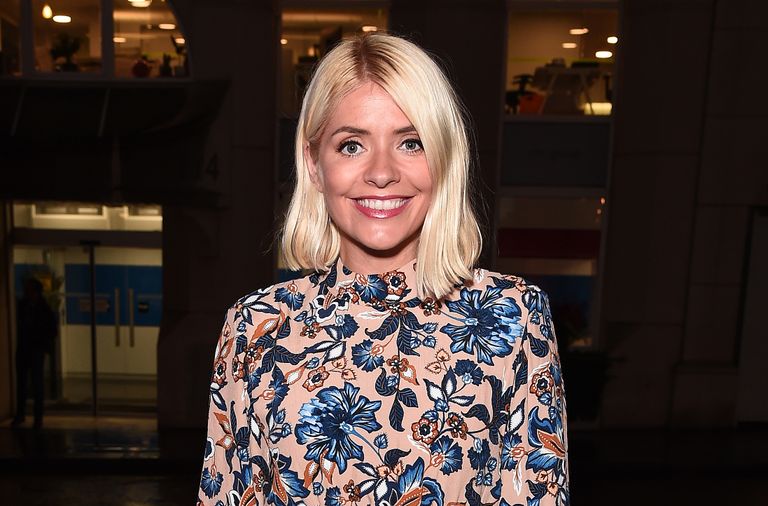 (Image credit: Dave Benett/Getty Images)
Holly Willoughby is a woman of many talents, but we didn't know she had also had professional organiser skills under her belt...
The TV presenter was live on This Morning alongside co-star Phil Schofield, as Trinny Woodall gave viewers her tips to spring clean their wardrobe.
The fashion expert was live from her home in West London, straight from her fabulous walk-in wardrobe.
But as she gave viewers her tips for spring cleaning their wardrobes now we're spending more time at home, Holly surprised with a genius tip of her own.
Holly explained her tip was to put the hangers facing the wrong way, so that after a few months you could see the clothes you hadn't worn.
She said, "Trinny, there is that tip isn't there when you put all of your coat hangers facing the wrong way and then after a couple of months, you can see which items you've taken out and put back the right way.
"Then you have a visual of what you have worn and what you haven't worn." Quite simple, but sounds effective!
Trinny was clearly impressed, saying, "Holly I have never heard that before, that's genius!"
READ MORE: Where to shop Holly's best ever outfits
Holly has continued working during the pandemic crisis as she's classed as an essential worker, but it sounds like her husband Dan has been a great help at home.
Speaking about him on the show, she said, "I also think that doing little nice things gives you a bit of leeway in other areas as well.
"Like if I'm sort of doing something and Dan will come and make me a cup of tea or I'll come back and he would've put the washing away – and I haven't asked him.
"Then I sort of turn a blind eye to all these other things, so I think doing little things to help makes a big difference."