Fearne Cotton spotted in £59 18ct gold pendant by Thomas Sabo and we want one
This is going straight on our wish list!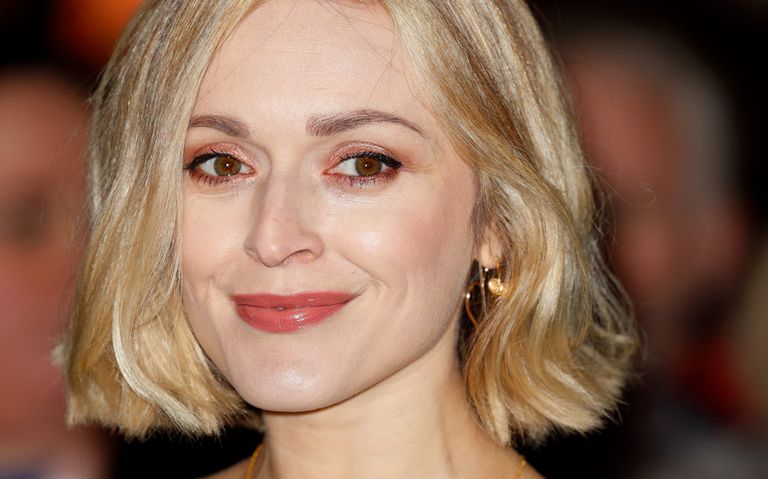 Proving that the personalisation trend is showing no sign of slowing down - Thomas Sabo's 18ct gold initial pendant has become a celebrity favourite overnight. First spotted on the lovely Fearne Cotton and then again a few days later on Love Islands' brand new host – Laura Whitmore, we predict this will become a best-seller.
You know what they say – 'the devil is in the detail' and 'less is more' so it's not really a massive surprise that big and bold statement necklaces are being ditched in favour of more delicate pieces this season, and celebrities are leading the charge. Hang up those clunky and chunky pieces, because minimalist jewellery is very 2020.
Setting the trend, presenter Fearne posted this snap to Instagram to tell her 2.9 million followers about her 'Happy Place' podcast whilst showing off her make-up and stunning sparkly necklace.
SHOP NOW: Charm, £59, Thomas Sabo (opens in new tab)
The pendant is sterling silver with 18k yellow gold plating (but you can also have it in white gold plating). The stones are zirconias, or imitation diamonds. The dimensions vary depending on the initial chosen but are around 2.5cm high by 1cm wide.
If you want to follow in Fearne's fashion footsteps – try layering your necklaces to still make a statement and choose simple, plain coloured clothing as the background to ensure they stand out.
Want to complete the look? You ceven purchase Fearne's exact chain too – also from Thomas Sabo! Albeit a little pricier – we think the matching set is definitely worth the investment.
SHOP NOW: Chain, £169, Thomas Sabo (opens in new tab)
Taking the villa by storm, ITV2's Love Island presenter Laura (who is also wearing the same chain as Fearne) uploaded her captivating selfie just a couple of days after Celebrity Juice host Fearne, adding the caption 'Good girl gone bad'. Laura also wore her pendant with the matching chain and a second necklace.
She styled the look differently though, with a a dressier outfit and dramatic makeup, and modern, brushed up eyebrows. If you prefer a lower cut top, like Laura, necklaces work really well with them. The details aren't lost in fabric and can draw the eyes up.
We're thinking about getting two: W&H...
Millie Gooch worked at woman&home as a fashion writer and stylist and has worked on numerous shoots for the brand. As a freelance journalist, Millie has written for a range of publications, including, ELLE, Stylist, the BBC, and the Evening Standard.
Millie is also the founder of Sober Girl Society, an online collective of women who don't drink alcohol. Millie's debut non-fiction book, The Sober Girl Society Handbook, is a bestselling manual to navigating life as a young and sober woman. Millie gave up alcohol back in February 2018 and has since dedicated her career to changing perceptions around sobriety.