Celebrities donate amazing items you can shop to support War Child UK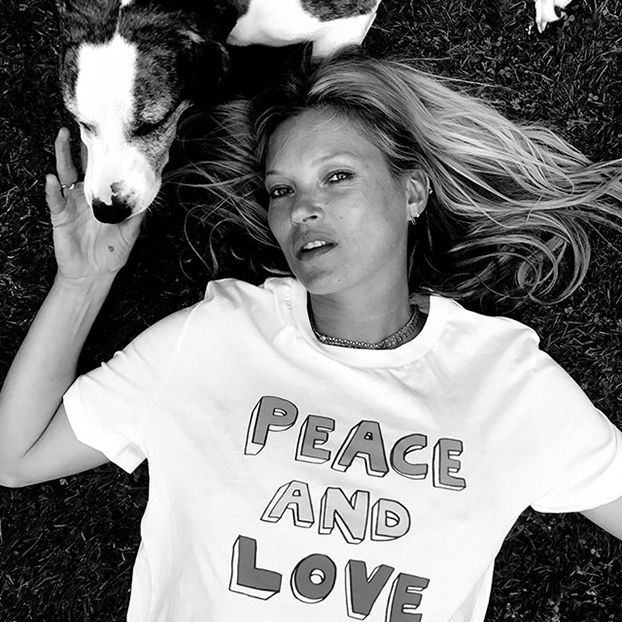 The charity has created an emergency coronavirus Crowdfunder, thanks to the help of celebrities, artists and designer brands.
War Child UK has worked tirelessly since 1993 to support and protect children in war-torn countries. The work is continuous and now they're facing another threat, coronavirus. To try and help some of the poorest areas in the world; families who have been affected by the pandemic, children who are in need and poverty-stricken areas are the focus of the latest appeal. The charity has launched an emergency Crowdfunder to raise money for the cause.
The effort to raise money at this time hasn't gone unnoticed, with celebrities, artists and brands coming together to offer items to help raise money, fast. So far, the likes of celebrities including Carey Mulligan, Vanessa Kirby and Fearne Cotton are amongst some of the famous faces who have given items for the 'buy now' page.
Along with items donated, designers have also supported by creating unique items for sale including graphic artist and designer Anthony Burrill and specialist illustrator Fee Greening who has made a limited edition print.
SHOP NOW: Fee Greening limited edition print, £100, warchildcrowdfunder.co.uk
T-shirts have also been popular to raise money with couture fashion house Ralph & Russo's 'Love knows no borders' design being a hit.
SHOP NOW: Ralph and Russo 'Love knows no borders' T-shirt, £27.50, warchildcrowdfunder.co.uk
Another fashion designer to join the crowdfunder operation is Bella Freud. Creating a unique slogan 'Peace and Love' T-shirt, Kate Moss has even worn it.
SHOP NOW: Bella Freud 'Peace and love' T-shirt, £25, warchildcrowdfunder.co.uk
Other ways to help the cause are with the auction and prize draw features. These have been so popular as a way to donate, with items such as Craig David's headphones, Damien Hirst paintings and a signed copy of Dolly Alderton's new book already selling out. There are still loads of chances to get amazing experiences such as your own box at Arsenal FC and handwritten lyric books from singer James Bay. Or, you can simply donate. All the options to help are over at warchildcrowdfunder.co.uk
The amazing charity has already reached nearly £263,000 of their £300,000 total aim, but with the Crowdfunder coming to an end on 1st September, War Child UK needs the extra help.
Find out more about how you can help, here.
#KEEPTHEMSAFE