The best multitasking eye and lip creams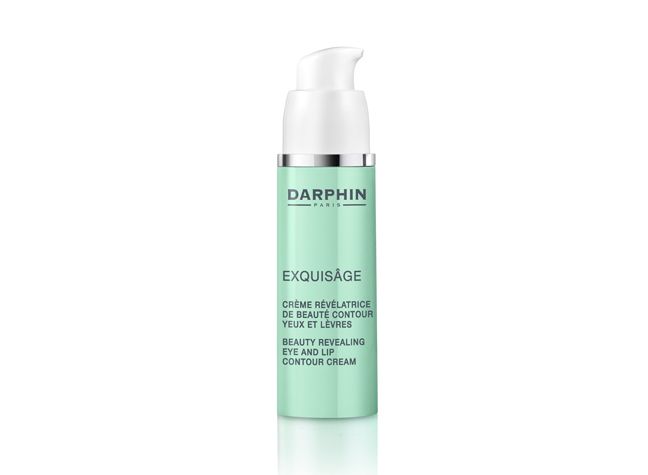 I know what you're thinking. How can skincare work just as well on my eyes and lips when those two areas are so different? Well, scratch the surface and actually they're more alike than you think. We've been banging on about using a separate eye treatment for a while now. The skin here is thin so needs lighter formulas, and has a high concentration of tiny facial muscles which as time goes on develop those twinkly, charming fine lines (and those not-so welcome deeper creases) Same goes for your lips, this is a delicate, expressive area prone to lines that needs products with small molecules to penetrate the skin without overloading it. Happily, instead of peddling two products to do one job, top beauty brands have launched clever multitasking eye and lip treatments to plump, hydrate and protect both areas alike. Here are some of our favourites:
1. Exquisage Beauty Revealing Eye and Lip Contour Cream, £50, Darphin
This new launch has a lovely silky texture and plenty of active ingredients like peptides and hyaluronic acid to smooth and plump. There are some good naturals here too if that's what you're into, like brightening golden chamomile. Spendy, yes but it looks, smells and feels like luxury.
2:Polyphenol C-15 Anti-Wrinkle Eye And Lip Cream, £26, Caudalie
This feels a little lighter, almost refreshing on skin and promises to lift dark circles, firm and smooth skin. It contains brightening vitamin C and Matrixyl 3000 (made famous by a documentary about a certain high street chemist's serum) so you know it works.
3:Eye and Lip Contour Cream, £38,
Fillerina
This is absolutely packed with Hyaluronic Acid, a skincare hero that holds over 1000 times it's own weight in water: super hydrating, super plumping. It's also got antioxidant Vitamin E (if you're a smoker take note - this fights pollutants) and sinks in speedily so sits well under make-up.
4.Botanical Eye and Lip Contour Balm, £81.50,
Sisley
As the name (and the price) suggest, this is seriously rich skincare, definitely one to leave out on the dressing table. Rub the velvety balm between two fingers to soften, then pat into deep lines to feel instantly, deeply moisturised - plant proteins will be working behind the scenes to stimulate your natural collagen production.